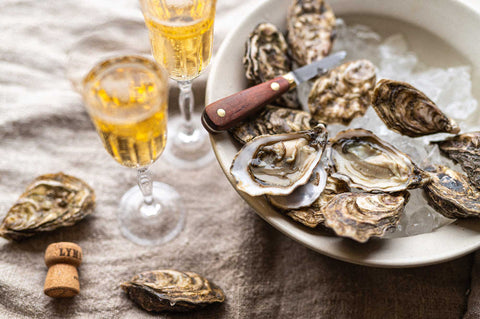 Valentine's Starters
Begin your romantic Valentine's meal with a bite from our selection of fish starters. Choose from our carefully curated Valentine's fish and seafood starters collection that offers the finest sustainable shellfish and freshly smoked fish. Select your Valentine's food and have delivered fresh to your door.
SAVE up to 20% choose from our Mains and Desserts collection. Spend & Save Offer ends midnight Sunday 12th February.
Tip: Ordering frozen items for delivery on Tue 14? They will not be defrosted in time for you to enjoy a Valentine's Day meal. Book delivery for frozen items 9th-11th so you can take them out to defrost the night before.