Borough Market
The original and where we made our name. Intimate, informal and never, ever dull.
POUND A POP
Our legendary Oyster Happy Hour
£1 oysters Monday - Wednesday from 3-6pm
MENU HIGHLIGHTS
The menu at Borough Market showcases Wright Brothers classics and market favourites, like our indulgent Fish Pie, Pint of Prawns and Shellfish platters alongside a healthy list of daily specials — the freshest fish direct from Devon and Cornwall.
Shetland mussels, white wine, shallots & parsley
An absolute classic and year-round favourite, add Roquefort for extra indulgence
Our Wright Brothers fish pie
A comforting supper dish, enjoy with a pint of Guinness
Devon Half Shell Scallops
Scallops come up from Brixham daily, baked in the oven with garlic butter and breadcrumbs
Also visit

Battersea Power Station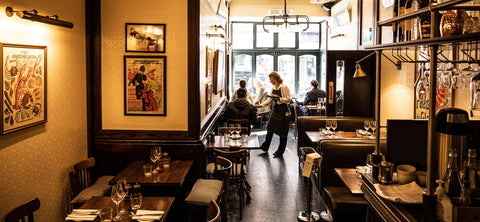 South Kensington