Seafood Supper Club
Discover the sea and how it impacts everything, from oysters & seafood to wine!
A unique opportunity to socialise and immerse yourself in the world of seafood & ask the specialists any questions you may have whilst enjoying an amazing dinner with wine.
Be the first to learn about our social evenings and join our growing community of seafood lovers.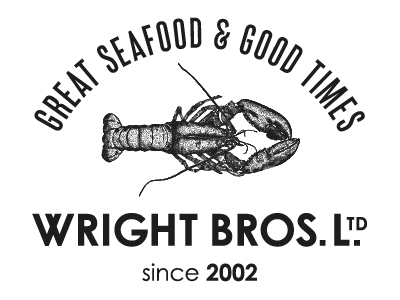 Seafood Supper Club
TICKETS - from £95pp
Events held each month
♦ ♦ ♦ ♦ ♦ ♦ ♦ ♦ ♦ ♦ ♦ ♦ ♦ ♦ ♦
DETAILS OF OUR NEXT EVENT
30th November - Fizz from around the world - £110pp
THE COAL ROOM @ WRIGHT BROTHERS BATTERSEA POWER STATION
As we come together to celebrate the last supper club of 2023 with a soirée of global sparkle, where the delicate notes of oysters and the glamour of lobster dance with bubbles. Exploring how other regions are elevating their game to challenge the long reign of Champagne in this arena of celebration and utter indulgence. Starting in France we'll travel to find hidden gems across England, Spain, Italy and Chile where each glass tells a tale, creating a shared celebration that comes alive with the distinctive pop of each bottle.
Allow us to guide you through a journey of discovery as we venture from traditional, world renowned houses like Pol Roger to unknown and emerging regions, our very own Simpson's Blanc de Blanc from Kent, sparking inspiration to influence your next purchase, and an excuse to simply get together and kick off the festive season.
THE MENU
Selection of oysters, California hogwash
Smoked salmon & caviar blini, crème fraiche
♦

Prawn platter, chilli & garlic
♦
Roasted scallops on the half shell, ajo blanco & jalapeño oil
♦
Half Native lobster, salad, fries, café de Paris butter
♦
Peach Cobbler
£110 per person
(Inclusive of bubbles)
♦ ♦ ♦ ♦ ♦ ♦ ♦ ♦ ♦ ♦ ♦ ♦ ♦ ♦ ♦
Interested in future events? More dates are coming soon!
Can't wait? Email us on: seafoodsocials@thewrightbrothers.co.uk
Reserve your space here:
NB: Our supper club is a social event; guests will be sharing tables on the evening.