Battersea Power Station
It's tough to imagine a more iconic location for our riverside restaurant. Our Battersea restaurant is now easily accessible via the Northern line extension between Kennington and Battersea. Travel fromWest End and the City within 15 minutes.
Pound a pop
Our legendary Oyster Happy Hour
£1 Oysters every Monday to Friday from 3-6pm
And Brunch every Saturday & Sunday, 9am - 11.45am (excluding bank holidays)
Menu Highlights
Enjoy relaxed, yet sophisticated dining at our Battersea restaurant. Our signature shellfish platters always make a statement but even seafood lovers will be tempted by our fabulous British meat and surf and turf dishes.
Grilled Carabineros prawns with pan con tomate
Spain's finest prawn, grilled simply with sea salt — sweet and succulent
Steak Tartare, toasted sourdough bread
A French classic, hand chopped raw premium beef spiced and served with grilled sourdough
Surf & Turf
Grilled prime Irish beef and shellfish from Brixham, with Bearnaise and aioli sauces. Our favourite sharing dish
Also visit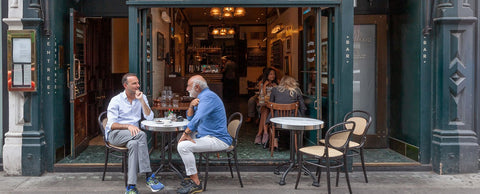 South Kensington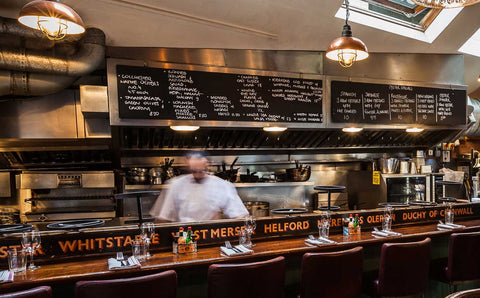 Borough Market