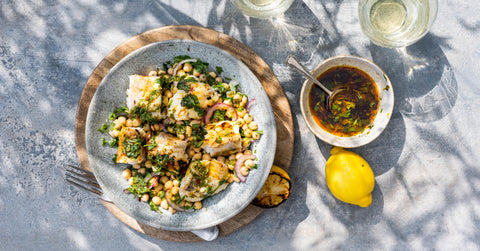 10 Easy Mother's Day Recipes for Brunch, Lunch & Dinner
08 Mar 2022 by Wright Brothers Team
Looking for ways to make your Mum feel special this Mother's Day? Browse our best Mother's Day inspired fish recipes here
Fathers, sons and daughters are wrapping presents, buying flowers and planning a special weekend in preparation for Mother's Day on Sunday 27 March. Along with the sentimental gifts and blooming bouquets, you can make the day extra memorable by prepping a Mother's Day meal that'll make her smile.
Stuck on what the best dish is to make for Mother's Day? We've highlighted the tastiest seafood recipes you can make at home this March for a delicious Mother's Day lunch, brunch or dinner.
MOTHER'S DAY BRUNCH
When prepping for the big day, it's good to know what people usually eat on Mother's Day. Although search results tend to include lemon drizzle cakes and luxurious chocolate truffles, seafood recipes and dishes are also popular choices. So, to start the day beautifully, we suggest serving a spectacular Mother's Day brunch with our top two recipes made with our luxurious lobster and superb smoked salmon.
Lobster Benedict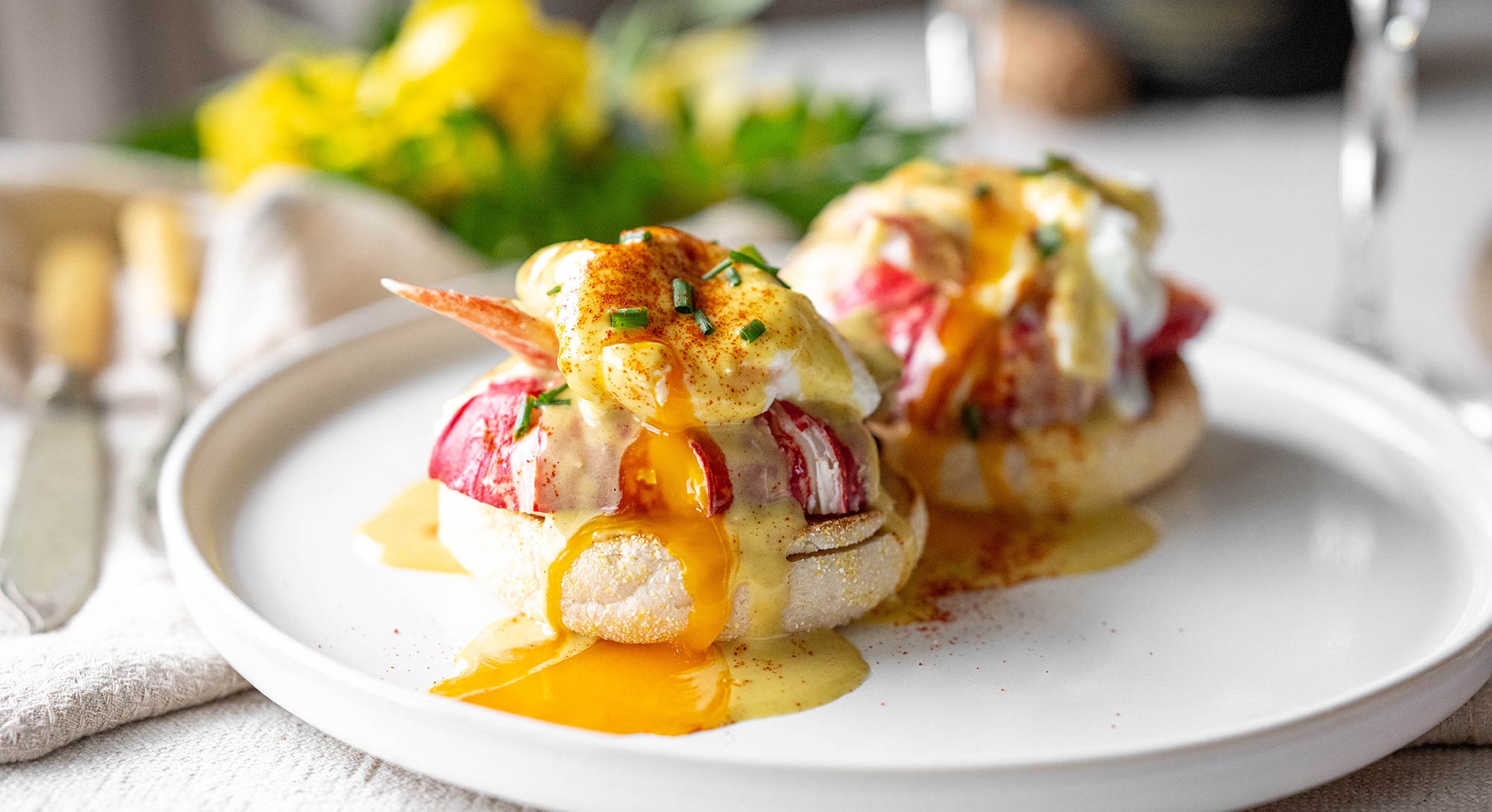 When celebrating any occasion, we like to think it's best to go all out and enjoy the tastes of pure luxury with premium seafood recipes. Our Lobster Benedict is a must for a Mother's Day brunch and will be sure to leave a lasting impression. Made with our sustainably caught lobster that's sweet in flavour and succulent in texture – plus you can learn how to create your very own hollandaise sauce!
Smoked Salmon and Avocado on Toast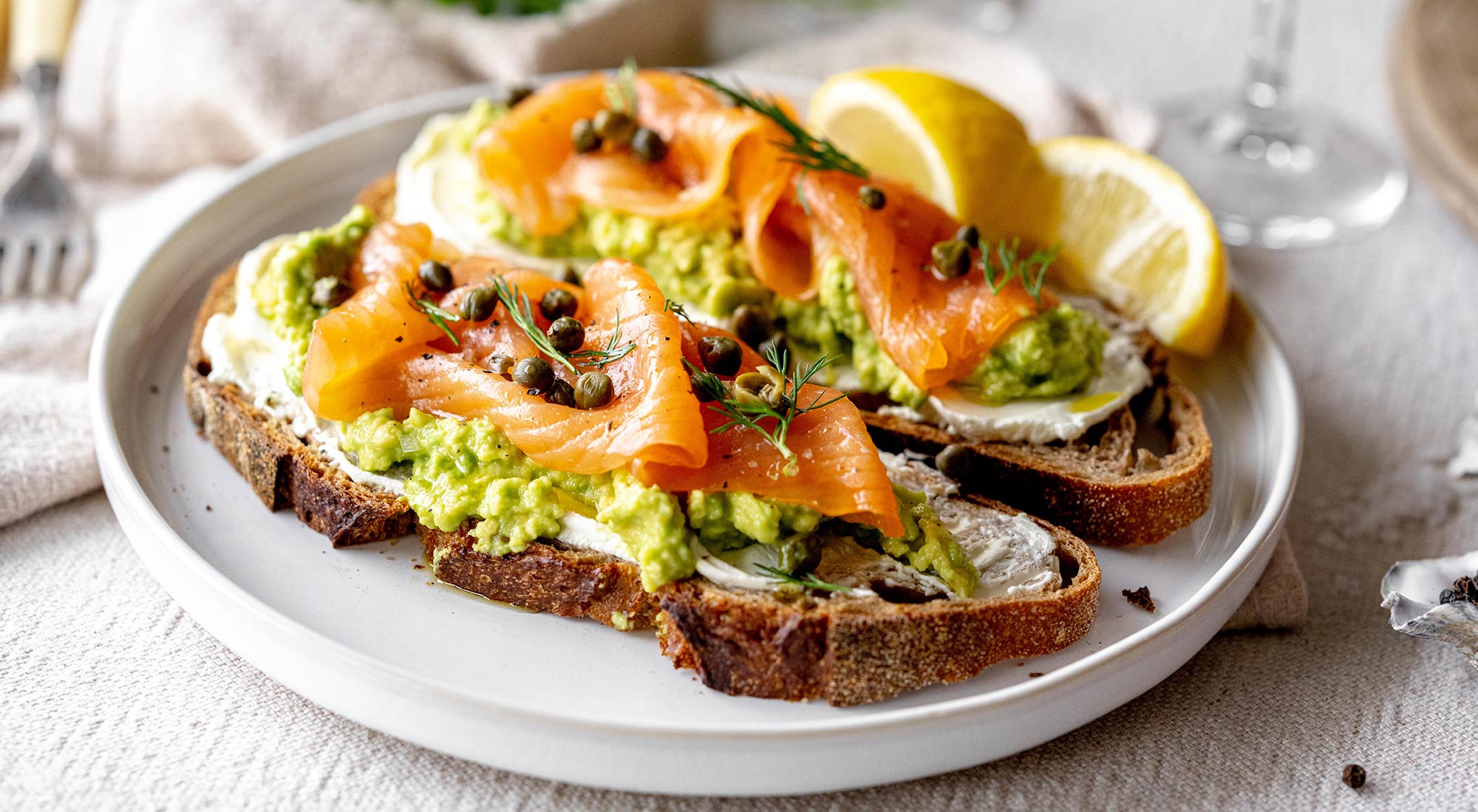 An iconic dish that'll be sure to make all mums smile in the morning! It's super easy to make, so if you've got little ones who want to give the gift of food this Mother's Day, our smoked salmon recipe is a great option for them! Don't forget, nothing goes better with a Mother's Day brunch than a glass of fizz, so why not browse through our delicious drinks collection and pick a tempting tipple for her to enjoy.
MOTHER'S DAY LUNCH
If you're busy in the morning of Sunday 27 March, then you can make the day enjoyable with a Mother's Day meal picked from our top Mother's Day lunch recipes. From monkfish, crab and carabineros, we have a mouth-watering selection you can enjoy making at home.
Grilled Monkfish and Saffron Dressing
An easy-to-follow recipe that takes 30 minutes from start to finish and is a refreshingly light, flavoursome meal that's perfect for serving a Mother's Day lunch at home. Made with our locally caught monkfish with its distinctive meat-like texture, and perfectly accompanied with the golden saffron dressing and crisp chickpea salad.
Grilled Carabineros with Pan Con Tomate
I know what you might be thinking – toast for Mother's Day lunch? But this isn't just any old toast, this is rustic sourdough topped with our vibrant, intensely flavoured carabineros, a popular shellfish for many! This seafood recipe is a great option for those who may be rushed for time, but still want to ensure their Mother's Day meal is remembered for the right reasons.
Crab Cakes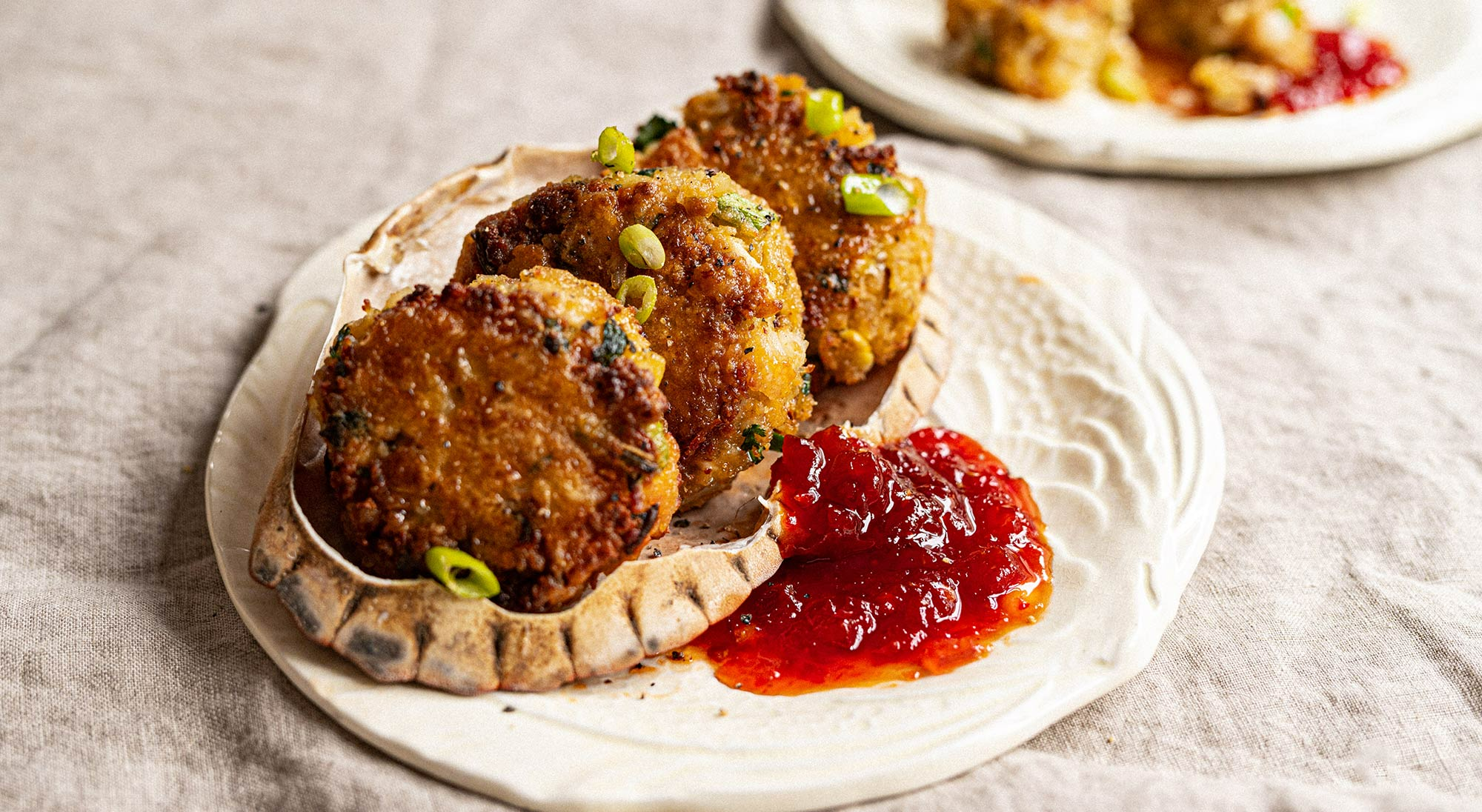 When asking what should I make for lunch on Mother's Day? The answer will always be our delicious, flavoursome crab cakes made with our iconic luxurious crab meat that's juicy and sweet. A versatile Mother's Day lunch that can be served both hot and cold and perfect with a dollop of sweet chilli jam for that extra kick.
MOTHER'S DAY DINNER
Our Mother's Day dinner recipes include simple, but showstopping dishes that everyone can rustle up with everyday ingredients, along with the help of a Wright Brothers delivery. These are our best Mother's Day meals for her and the family to enjoy in the evening.
Grilled Whole Sea Bream with Cherry Tomatoes & Rosemary Potatoes
Widely considered the tastiest fish with its meaty texture and distinctive flavours, this centrepiece dish of whole sea bream is perfect for serving at your Mother's Day dinner. Beautifully fresh with simple, nutritious ingredients from cherry tomatoes, potatoes, fresh basil and lemon.
Lobster Thermidor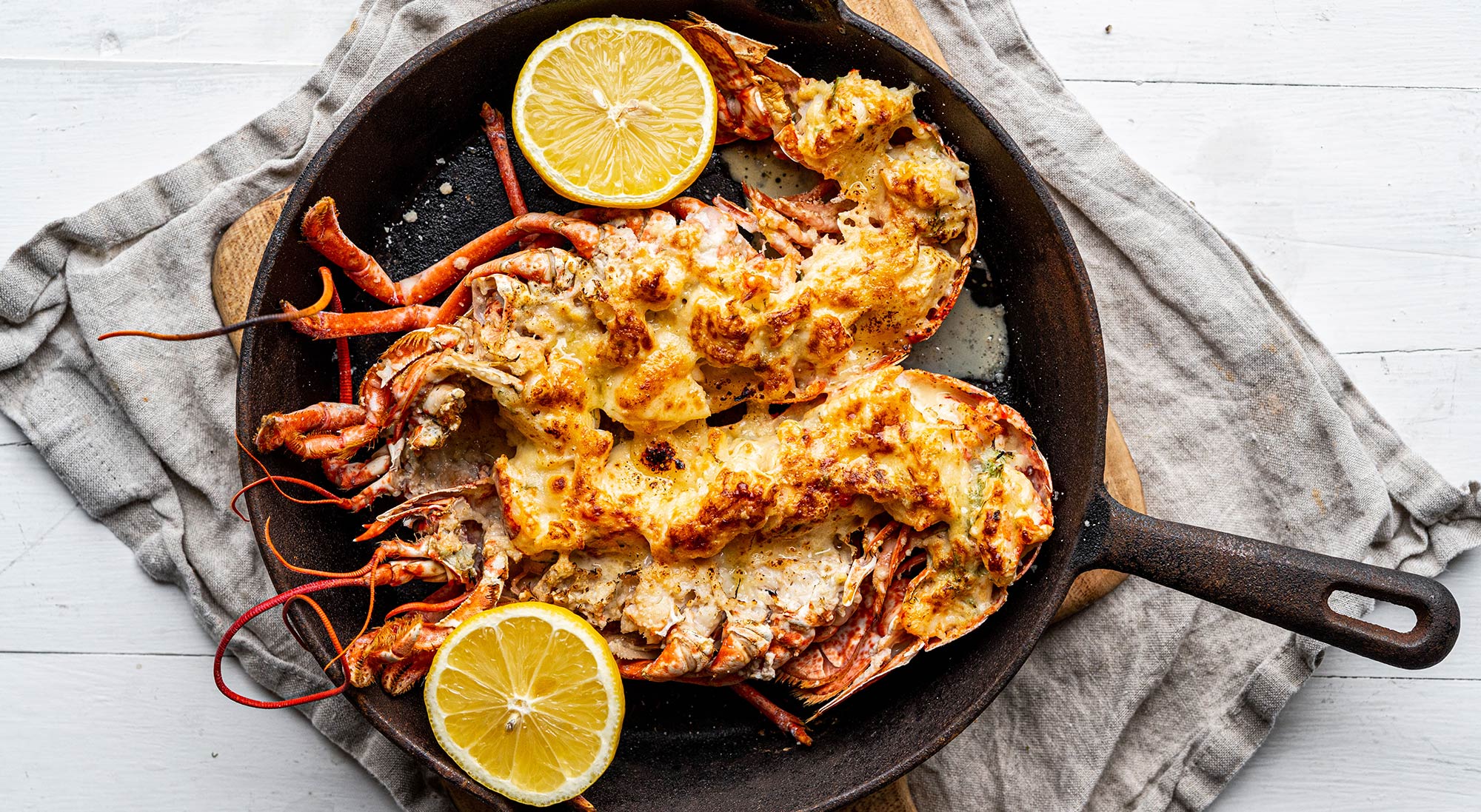 An iconic fish recipe that's a must for all family celebrations. Our Lobster Thermidor seafood dish is made with our expertly sourced lobsters, that are sweet and luxurious. Partner this wonderful Mother's Day meal with an aromatic bottle from our elegant wines collection.
Poached Salmon with Cucumber and Dill Sauce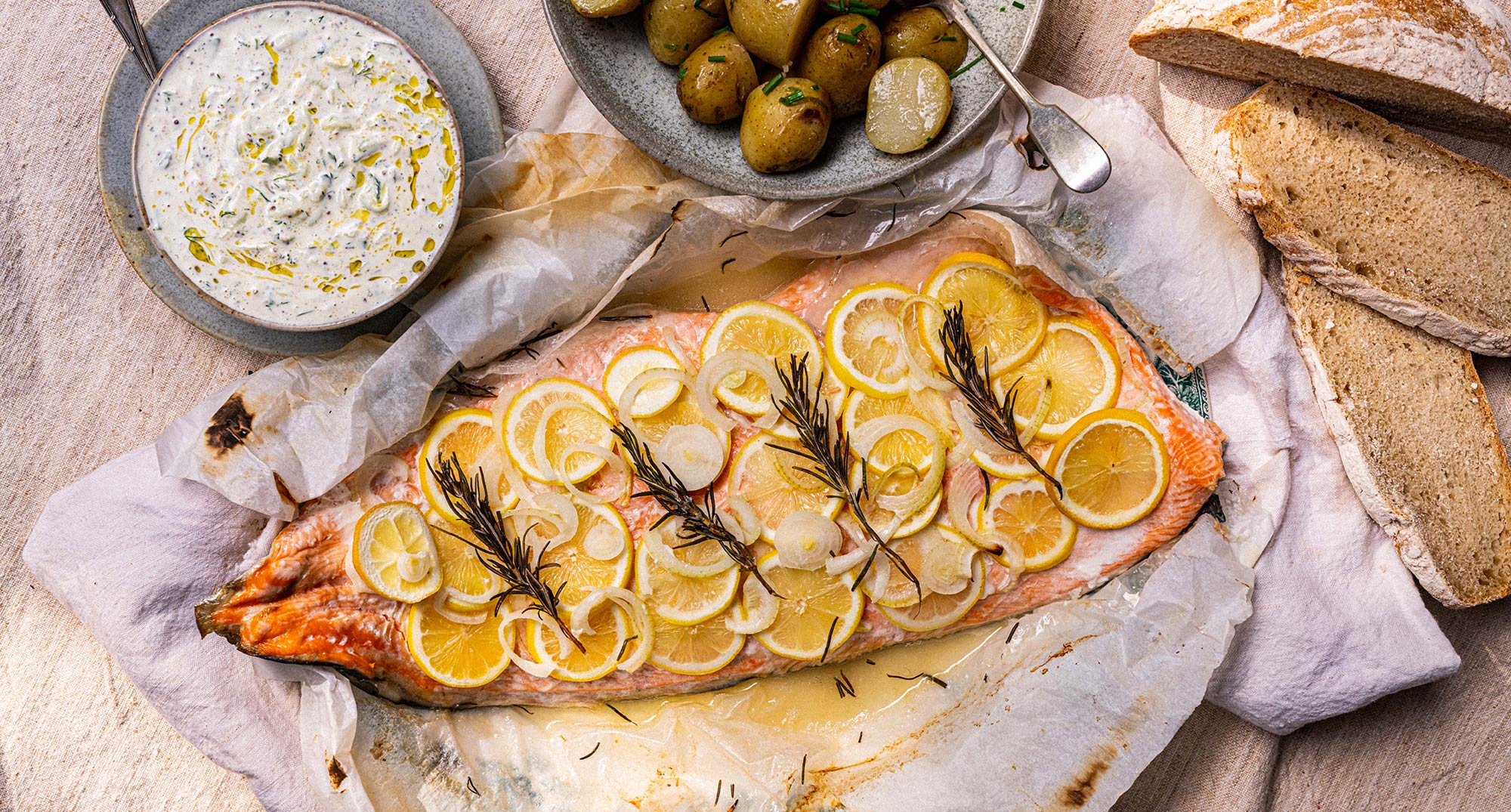 Salmon recipes are a popular choice when deciding what to make for your Mother's Day meal. Beautifully fresh in flavour and succulent in texture, our sustainably sourced salmon makes a perfect bite to enjoy for all occasions. This is a great recipe if you're serving a Mother's Day meal for 6 or more, as our whole side fillet of salmon will comfortably feed 6.
Cod with Spiced Chickpeas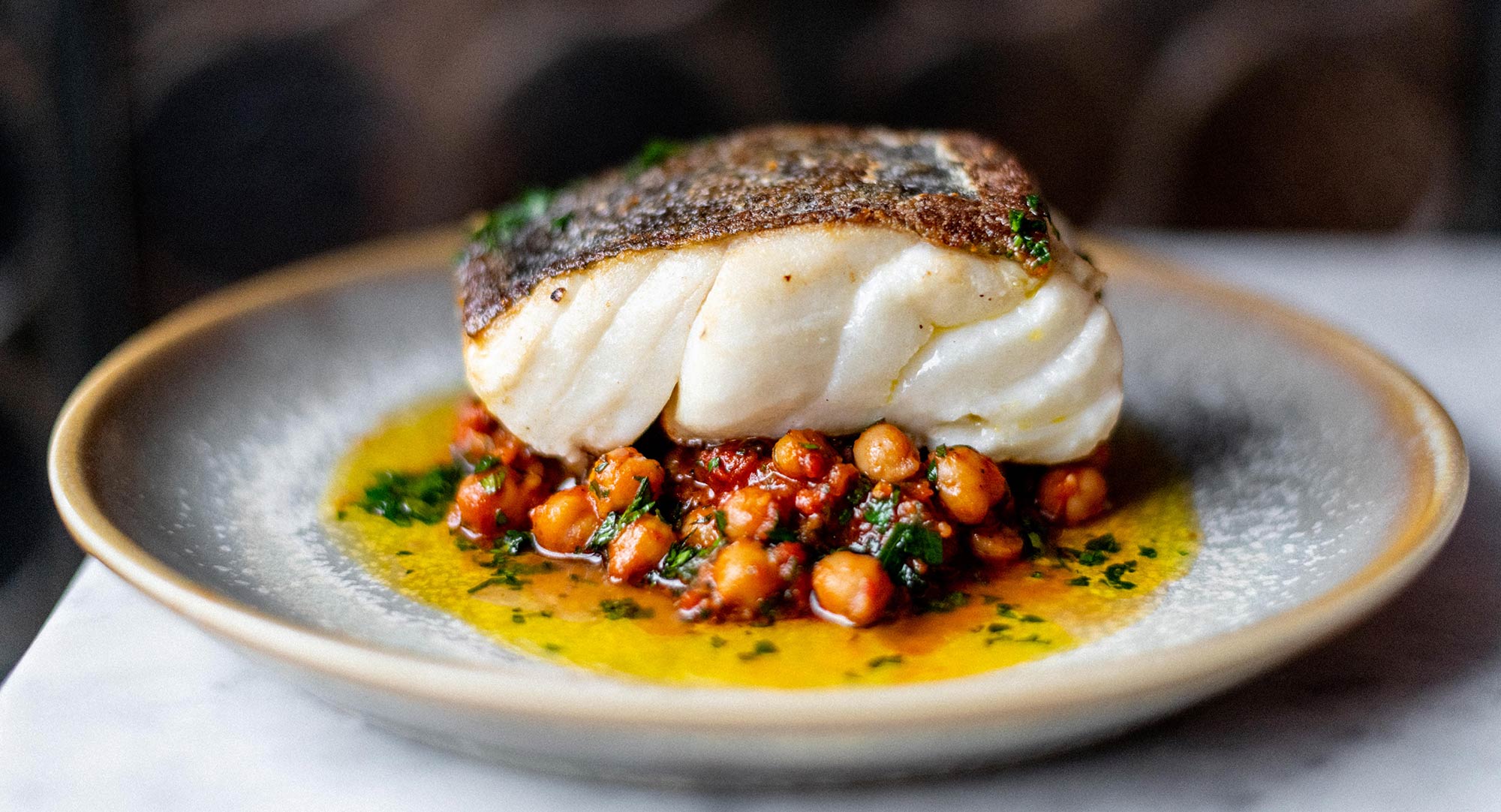 Enjoy our favourite fish recipe for your Mother's Day meal this March. Made with the nation's favourite fish that's wild-caught from the Icelandic Coast and carefully prepared by experienced fishmongers, for you to home at home. Our cod is packed with big flavours and essential nutrients, so, not only is this a delicious fish recipe but a healthy one too!
Moules a la Crème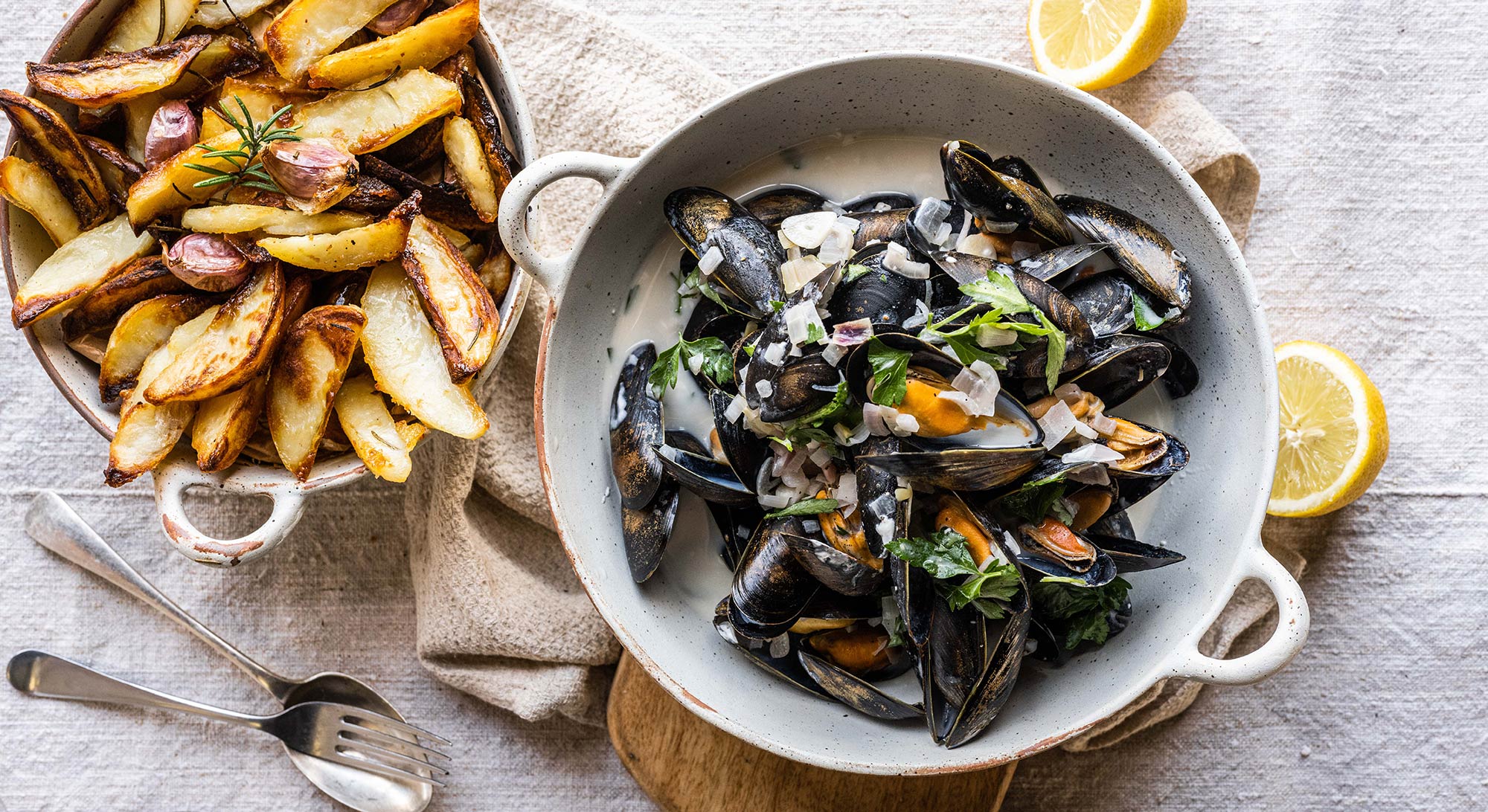 With many seafood recipes available on our site, this has to be the best for serving the mother figure in your life. Our deliciously fresh mussels are sourced from an organic farmed in Cornwall and are perfect to serve with this showstopping seafood recipe. Rich, tasty and completely drool-worthy, especially when served with chunky chips and a glass of crispy white wine. A perfect celebratory Mother's Day meal to enjoy together!