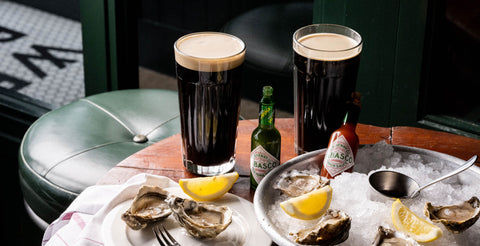 Perfect Pint for Paddy's Day
16 Mar 2022 by Wright Brothers Team
Join us at Battersea Power Station an Borough Market and try our new tempting Oyster Stout with Pound a Pop oysters!
For those who want to enjoy the more luxurious side of St. Patrick's Day, we have just the thing for you with our new Oyster Stout on tap. Made in collaboration with the craft beer experts, Harbour Brewing Co. and will be available at Battersea Power Station and Borough Market for you to enjoy with your seafood meal or at the bar with our signature Pound a Pop Oysters!
Along with this deliciously unique drink, we'll also be celebrating the day by offering Pound a Pop Oysters ALL DAY Thursday 17 March at both our restaurants. So, whether it's before noon or late in the evening, be sure to give us a visit and celebrate St. Patrick's Day with fresh oysters and a cold dark stout!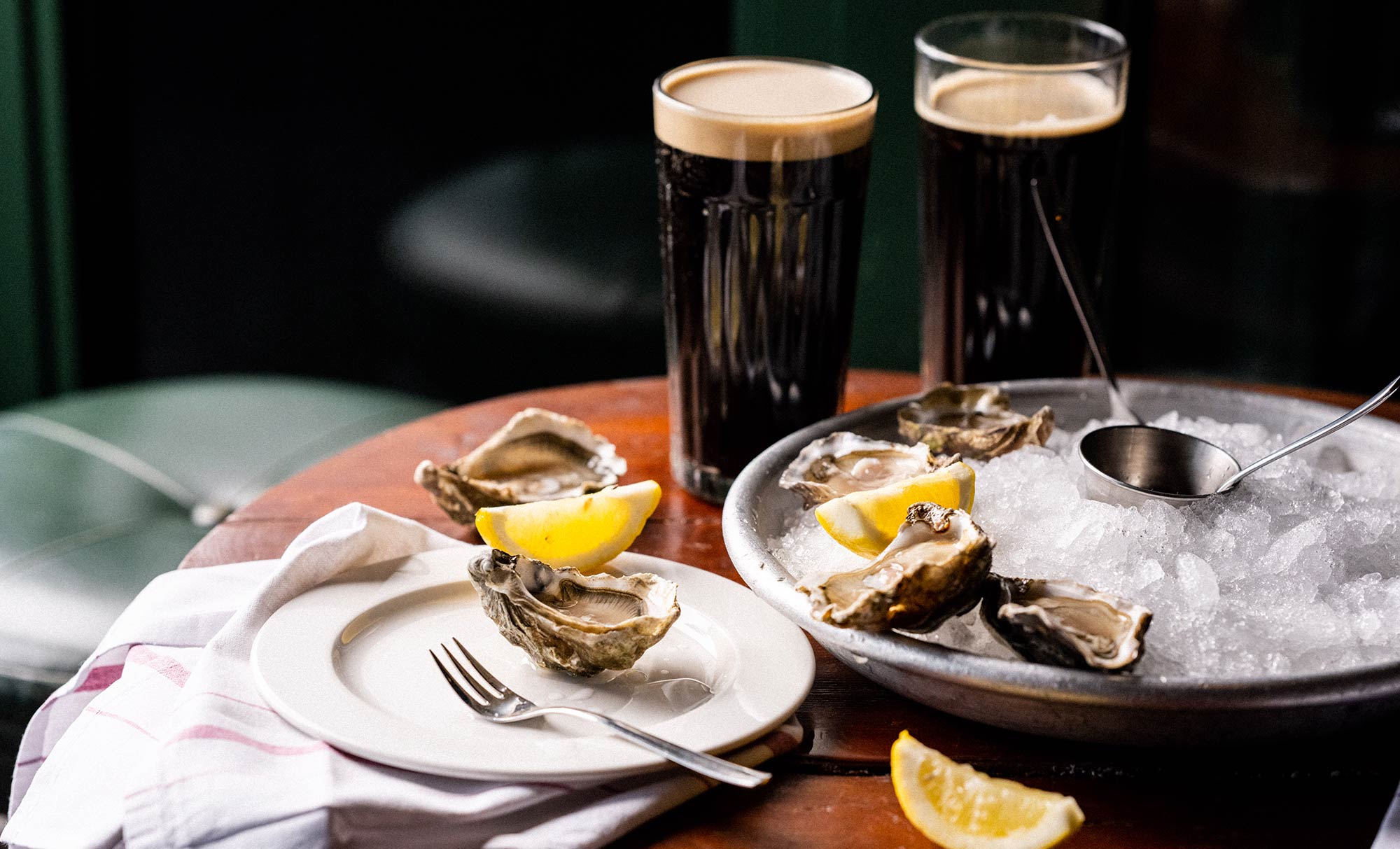 How The Oyster Stout is Made:
By following a thorough process that takes up to 30 days, Harbour Brewing Co. has been successful in creating a top-quality pint with a signature creamy head.
The process first begins with the key ingredients of heavily roasted barley malt, chocolate malt and a touch of wheat, for the creamy head. With these ingredients, 20kg of the malts are processed in the mash tun - a kettle used to combine grain with water to convert starch into sugar – and end up creating the wort, otherwise known as an unfermented beer.
Once the wort has been created, this is then boiled with a small quantity of Perle hops to add a gentle bitterness. Then the unusual, but clever ingredient of oyster shells is added to the process. With this unique addition, Harbour Brewing Co. can infuse a mild saltiness and enhance the overall flavourings.
The oyster shells are then removed with a whirlpool that filters out each shell. Once filtered, the liquid is transferred to Fermentation vessels for two - three weeks, where it ferments, and the complementing flavours combine ready to be served to you in our iconic seafood restaurants.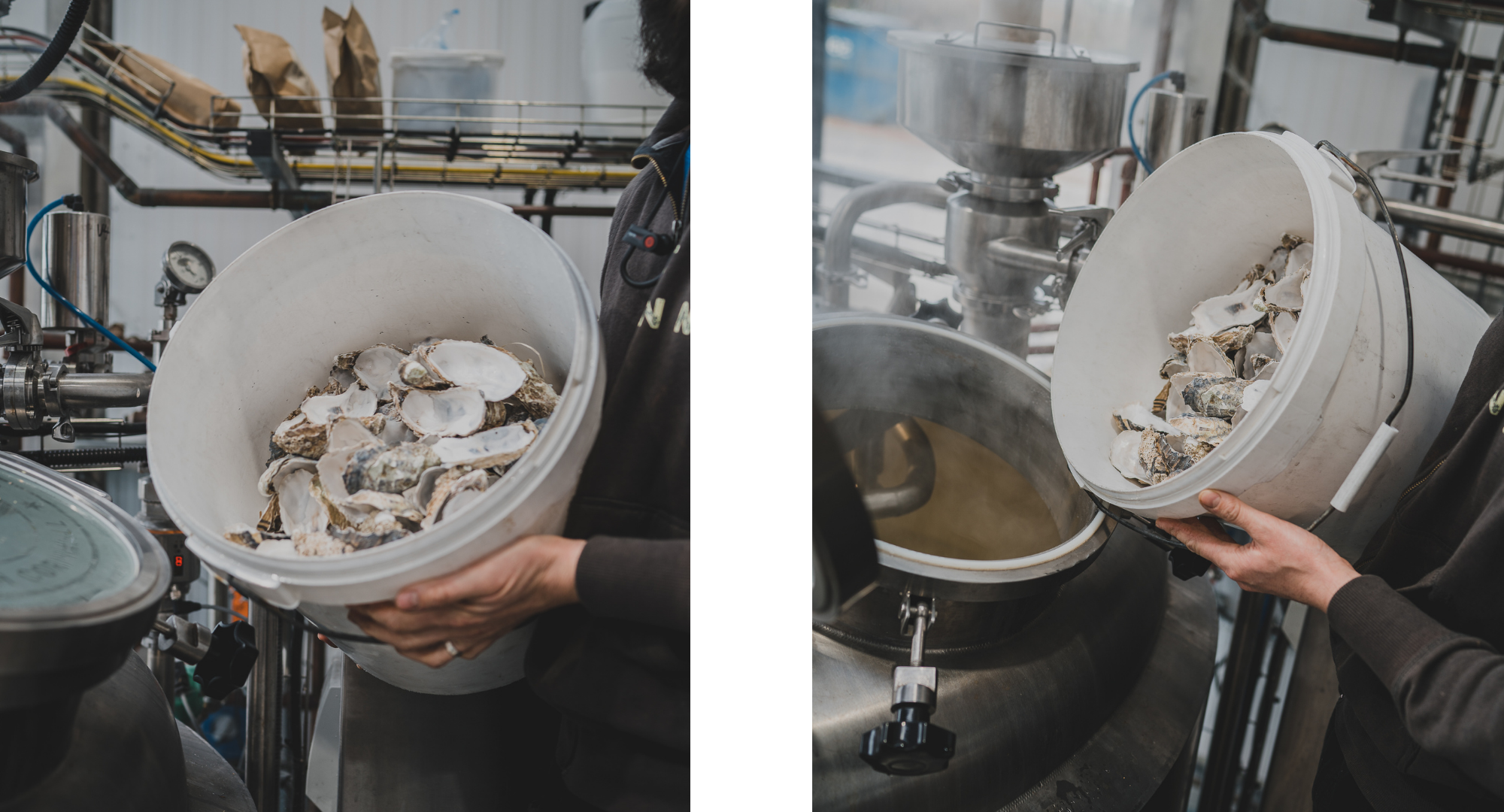 Book a table with us today and join us for a unique St Patrick's Day. We can't wait to see you!