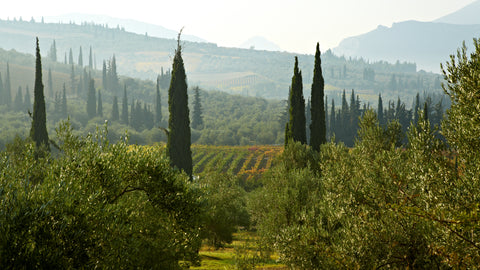 We're Hosting a Dinner with Gaia Wines... and You're Invited!
30 Mar 2022 by Wright Brothers Team
Join us for an exclusive dining experience in collaboration with Gaia Wines!
We're giving you the chance to wine and dine with Wright Brothers and Gaia Wines in our stylish Battersea Power Station restaurant on Thursday 14 April. We'll be serving a sensational 5-course meal featuring standout out dishes including Mussels with Feta, Prawn Saganaki, Whitebait, Sea Bream with Greek Salad and Portokalopita. Each course will be paired with a beautiful Greek wine that has been expertly selected by the founder of Gaia Wines, Yiannis Paraskevopoulos. Along with it being an exquisite tasting experience, you'll get the chance to learn how the founders of Gaia Wines create outstanding wines in both Nemea and Santorini that showcase the potential of the Greek grape varieties.
With limited tickets available this is an exclusive event you don't want to miss out on! Each ticket will be priced at £90pp.
About Gaia Wines
Gaia Wines was founded in 1994 by Yiannis Paraskevopoulos, a man of vision and one of the most recognized pioneer winemaker in Greece. After studying Agriculture and Oenology, Yiannis worked with Yiannis Boutaris, one of the most famous winemakers in Greece, and then later teamed up with Leon Karatsalos to establish the iconic Gaia Winery.
Both Yiannis and Leon operate two different wineries and make cutting-edge wines in both Nemea and Santorini with the main aim of presenting the potential of the indigenous Greek grape varieties to wine enthusiasts worldwide.
Gaia Winery explores the two most promising Greek varieties – Assyrtiko and Agiorgitiko. Assyrtiko is renowned for combining full flavoured maturity while retaining considerably high acidity. The grapes are produced from vineyards in the Episkopi, Akrotiri and Pyrgos regions, and are between 70 – 80 years old.
The vines grown in the village of Agiorgitika are aged around 25 years old. They flourish on the south-westerly facing slopes where they're planted in sandy clay soils. Whilst the climate is cold with frequent rain in the summer, the harvest takes place in late autumn as the grapes ripen slowly due to the cooler microclimate, making them produce aromatic fruit with naturally balancing acidity.
"Our basic option was to install our wineries in the two most important wine-growing regions of Greece, Santorini and Nemea, and to produce competitive wines of high-quality standards." - Yiannis Paraskevopoulos
In "Oz Clarke's Wine Atlas" Gaia is described as one among the eight "quality-minded producers of the country that are upping the quality stakes"
In the "The World Atlas of Wine" by Jancis Robinson & Hugh Johnson (5th edition, p.262-3) Gaia is described as a "Leading producer" and Gaia Estate as "one of the finest Greek red wines"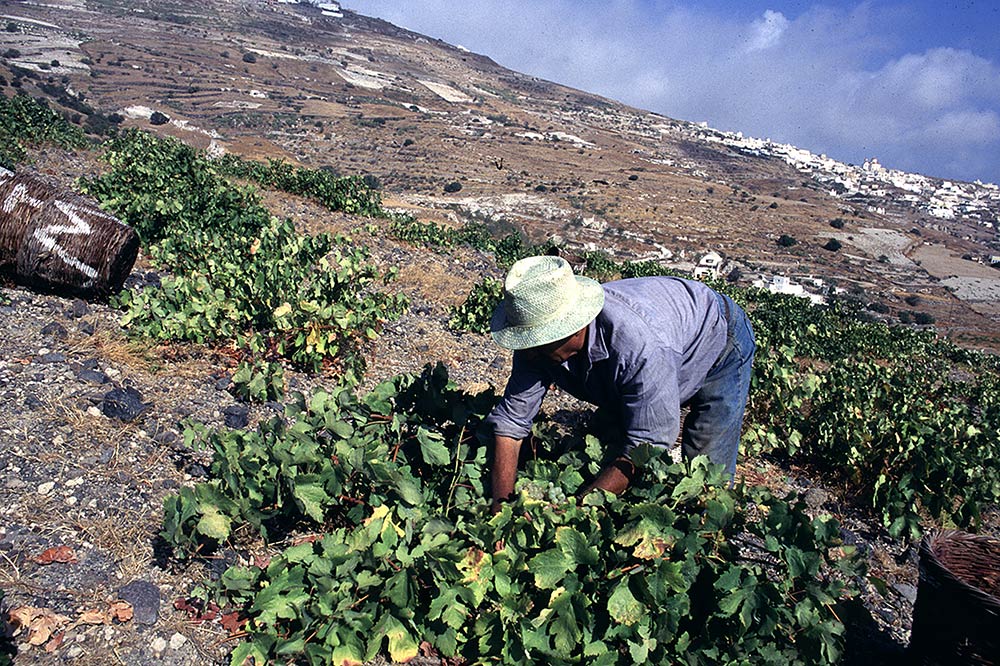 Tasting Notes
Intrigued to find out more about the exquisite Greek wines? Below is a sneak preview of the outstanding selection of wines you can expect to taste during our dinner event.
Gaia Wines, 'Thalassitis', Santorini, Assyrtiko 2020
A bone-dry intense wine with an explosive mineral core surrounded by delicate notes of fresh lemon zest and floral hints. Refreshing with a crisp, mineral finish.
Gaia Wines, Santorini, 'Wild Ferment' Assyrtiko 2020
A highly complex, aromatic nose and funky nose, with citrus notes combined with floral hints from the acacia wood, vanilla, toasty oak and a touch of smoke. The layers of wild ferment envelop this precise and dry wine which has a mineral and salty complexity to the tangy finish. This is a truly unique wine.
Gaia Wines, 'Notios' White, Peloponnese 2020
Notios (The Southerner) is a fusion of traditional Greek varieties resulting in a light, fresh and elegant wine. The Moschofilero contributes vibrant, floral flavours, the Roditis imparts a smooth citrus zesty character and the Assyrtiko delivers wonderful complexity, crisp acidity and a mineral finish.
Gaia Wines, 'Wild Ferment Moschofilero by Gaia', Peloponnese 2019
A complex and lifted wine that is richly flavoured with characteristic aromas of rose, jasmine, orange blossom and sweet lemon, underpinned by delicious buttery notes. Nerve and tension perfectly balance the aromatic and richly flavoured palate.
Gaia Wines, Vin Santo, Santorini 2010
Deep honey in colour, this is complex and full flavoured with notes of ripe figs, toffee and caramel with a nutty finish. A rich, lusciously sweet dessert wine that is beautifully balanced.