The weekend we've all been waiting for is fast approaching! Four fabulous days to celebrate the festivities, spend time with loved ones, enjoy time off work and of course… tuck into a sensational Easter fish feast!
If you haven't already, now is the perfect time to plan your Easter Sunday meal. With our full-to-the-brim Easter collection and top fish recipes selected by us, you can discover the most delicious Easter recipe for you, helping you to feel prepared… and excited about the seasonal occasion!
Easter Sunday Smoked Fish Recipes
A great Easter dinner idea is serving a smoked fish dish that's full of rich smoky flavours – we guarantee it'll put a smile on someone's face. Especially when it's from our selection of sustainably sourced fish that's professionally smoked over oak at the renowned Severn & Wye Smokery.
Smoked Steelhead Trout, Cream Cheese and Crisp Bacon Crumpets
Soft crumpets topped with Smoked Trout Fillets that have been traditionally cured and smoked over oak at Severn & Wye, finished with streaky bacon rashers and red chillies for extra flavour and heat. A mouth-watering Easter recipe that's perfect for serving during the festivities – plus it only includes five simple steps, so everyone can enjoy this tempting Easter treat at home! A top tip from us – this smoked fish Easter recipe is best served with a glass (or two) of our Wright Brothers Piper-Heidsieck Champagne. It's a festive celebration after all!
Smoked Haddock & Potato Gratin
A wholesome Easter dinner idea that's had a Wright Brothers touch. Flavoursome Smoked Haddock Fillets that have been salt-cured and gently smoked over oak for maximum smokiness partnered with comforting ingredients, including potatoes and cheese. What more could you want from an Easter recipe! This Easter dinner is so good it can simply be served on its own, or with a side of fresh Spring greens!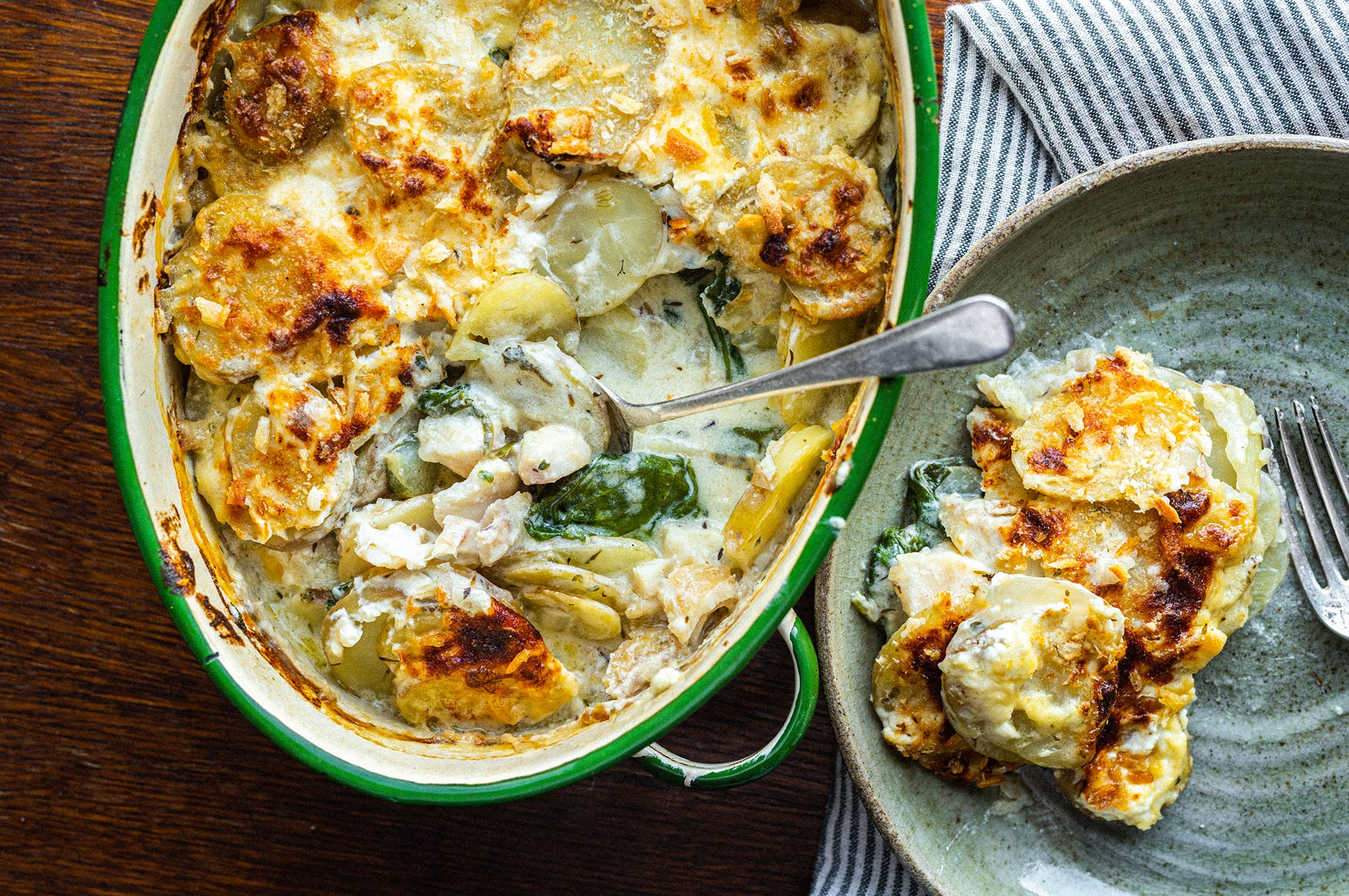 Easter Sunday Fresh Fish Recipes
Make it a weekend to remember with our popular fresh fish Easter recipes! With our impressive collection, you can experience restaurant-quality fresh fish that's been expertly picked and prepared before being delivered straight to your door!
Whole Baked Turbot with Brown Crabmeat and Cider Vinegar Sauce
A delicious Easter dinner idea that will leave a lasting impression on your guests. Renowned as the 'King of Fish' our Wild Turbot treats you to its distinctive firm white flesh and sweet flavour, and despite consisting of two components, this Easter recipe takes just 35 minutes to make. A showstopping Easter recipe that's best served with roast potatoes, fresh greens and a glass of crisp white wine.
For a limited time, you can save £15 on our Whole Wild Frozen Turbot. This iconic fish has been frozen on catch to lock in maximum flavour and will be delivered to your door frozen. Perfect for those who like to plan ahead and want to celebrate Easter or any showstopping Sunday feast with top-quality fish.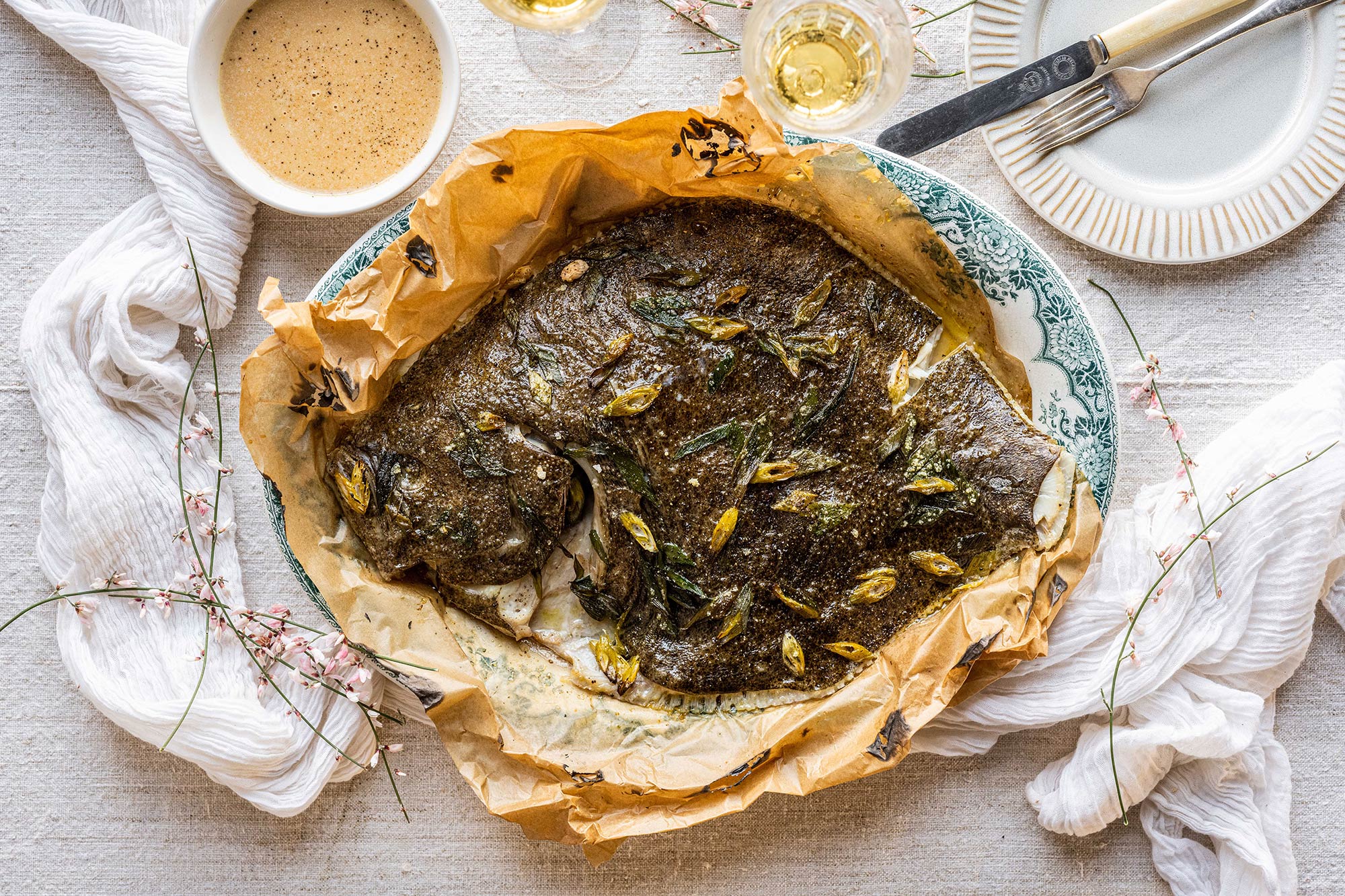 Poached Salmon with Cucumber and Dill Sauce
A popular fish for many and a classic Easter dinner idea for the long weekend! Var Salmon is renowned for its high quality and pure taste, meaning this vibrant Easter recipe is guaranteed to make the weekend of eating memorable. This delicious Easter fish recipe has been partnered with the iconic Spring flavours, of lemon, rosemary, dill and more – perfect for celebrating the new season with family and friends!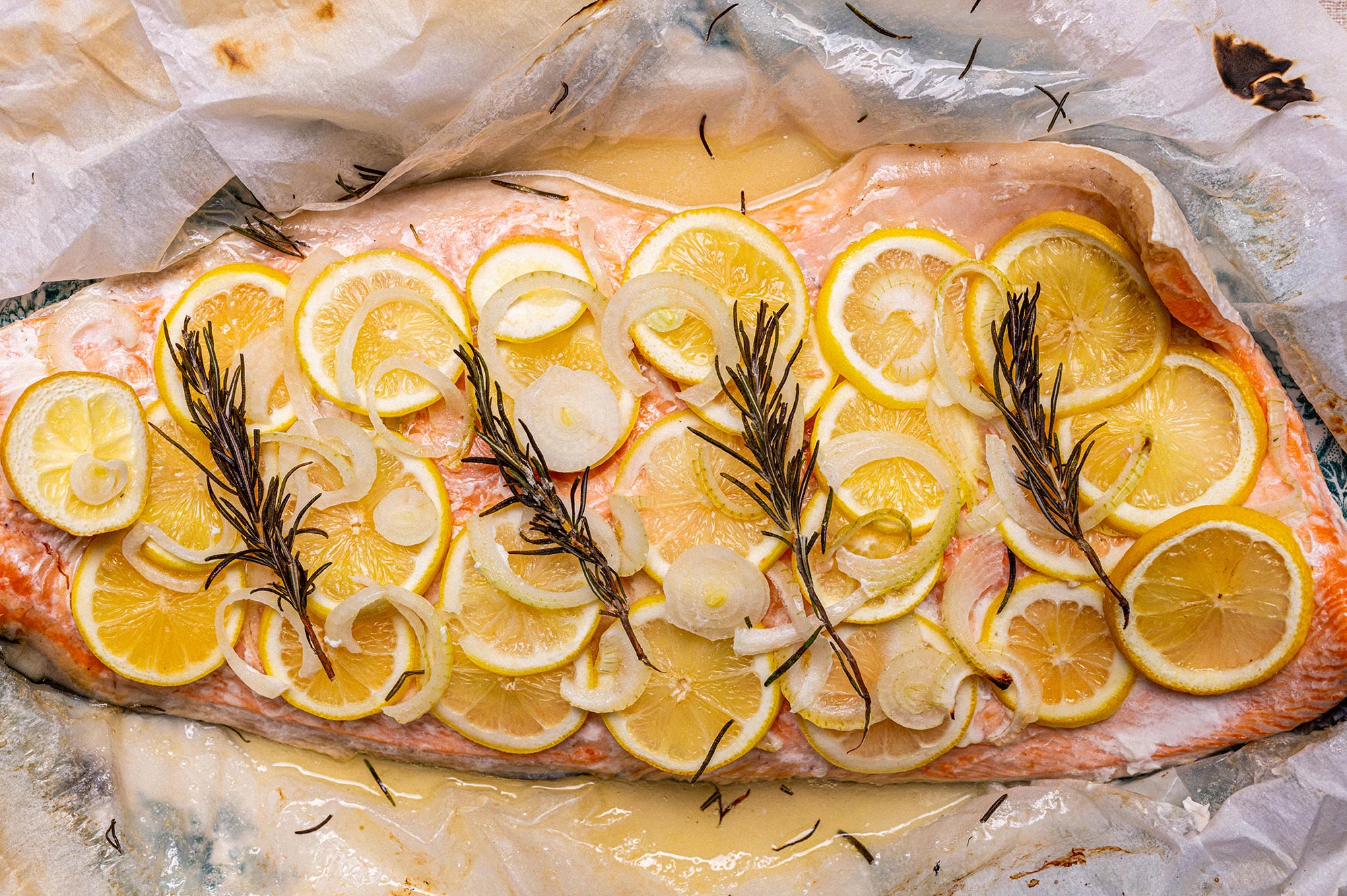 Pan Seared Yellowfin Tuna with Spring Greens
This is a great Easter recipe for those who prefer not to cook whole fish. Made with our finest quality Yellowfin Wild Tuna that's caught in the Indian Ocean and delivered professionally prepared to your door. An easy-to-follow Easter dinner idea that requires minimum effort, but will treat your taste buds to maximum flavour and freshness!