Hallelujah for the warm breeze and blue skies, because BBQ season is finally upon us! It's the most exciting time of the year when you can fire up the grill and create a smoky BBQ fish feast with our incredibly fresh seafood, flavoursome marinades and summer tipples!
Wondering where to begin with the best fish to barbeque? Luckily for you, we are sharing our five best fish to barbeque with our in-house chef recipes. So, whether you're hosting a summer party or enjoying al fresco dining for two, you can feel assured you'll be doing it the Wright way!
BBQ Whole Sea Bream
Recognised as one of the best fish to barbeque, our Whole Sea Bream is a must for your next BBQ fish party! Farmed in the clean waters of the Mediterranean Sea, our Whole Sea Bream is packed with high nutritional values and treats you to impeccable quality and meat-like texture. Our BBQ fish recipe is simple – season, grill and serve with charred greens and fresh lemons. Alternatively, you can try our Grilled Whole Sea Bream with Cherry Tomatoes and Rosemary Potatoes recipe. Both are equally delicious and easy to make – and best of all, perfectly served with a glass of crisp white wine chosen from our finest wine selection.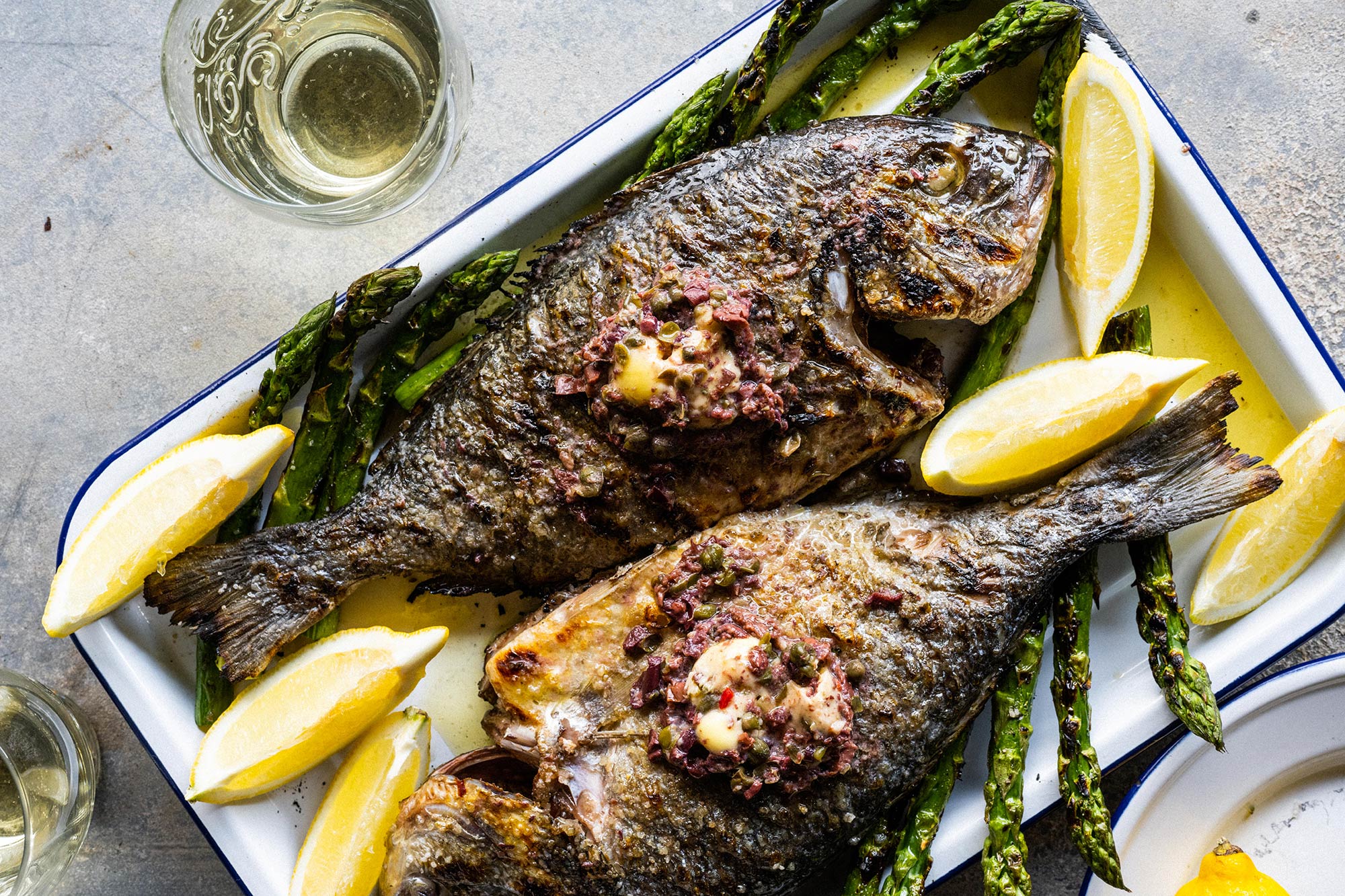 BBQ Curried Monkfish Kebabs with Raita
Our Monkfish Tail Fillets are an ideal fish to barbeque due to their dense meaty flesh with a simple solid central bone, which helps it to char up effortlessly without flaking. Our Monkfish is locally caught from the Southwest Approaches and are perfect for sprucing up your summer BBQ meals with delicious flavours and textures. Our Curried Monkfish Kebabs recipe is easy to follow and results in a beautifully vibrant BBQ fish meal. Or you can serve our popular Grilled Monkfish and Saffron Dressing which is both fresh and fulfilling and guaranteed to leave guests smiling.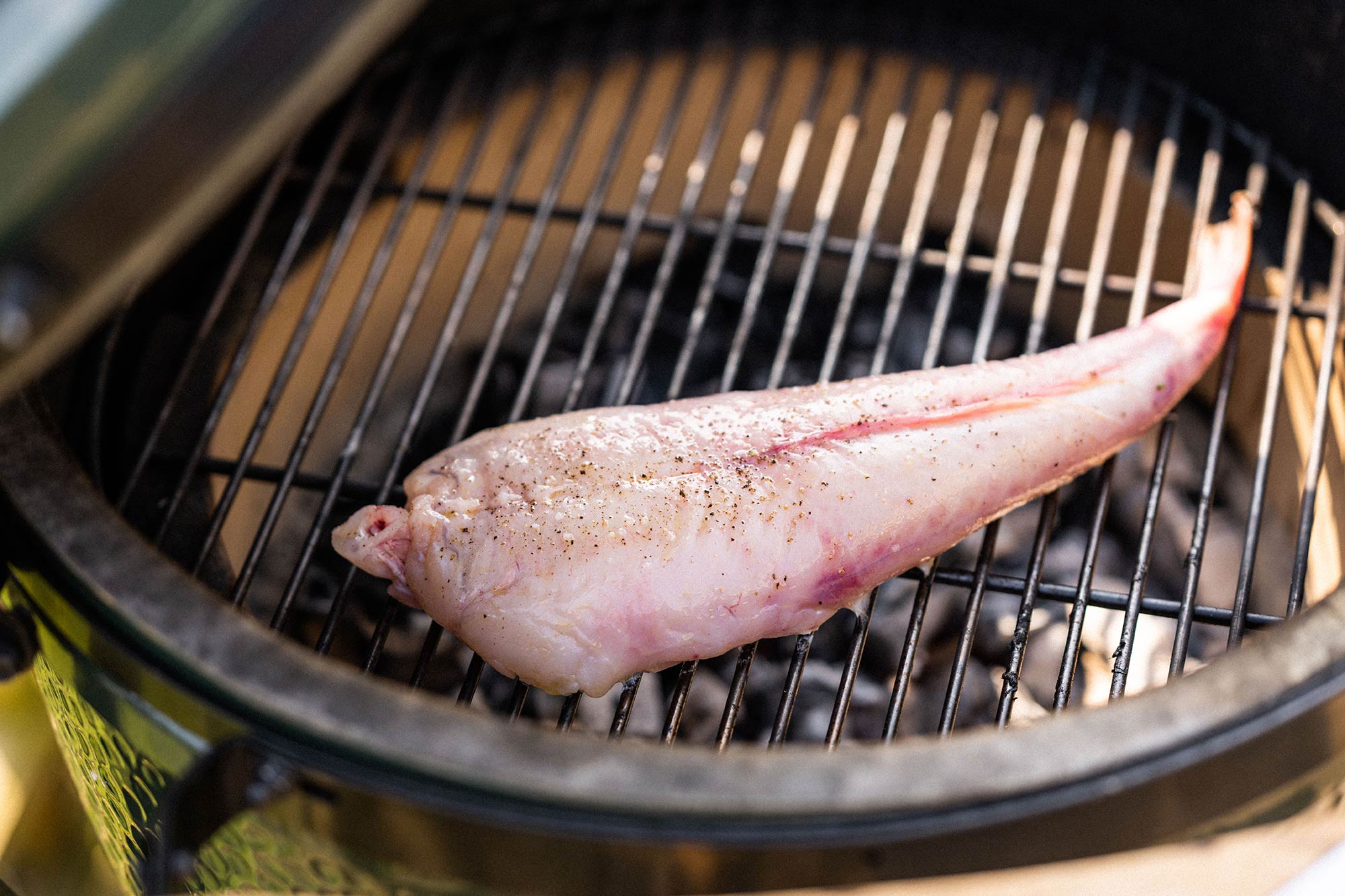 Grilled Octopus, Olive Oil and Gremolata
For the best fish to barbeque, we recommend our sweet unctuous Octopus Tentacles - perfect for those who want to serve a more luxurious BBQ fish meal with minimum effort. These double sucker Spanish Octopus Tentacles have been responsibly sourced in Galician waters and are perfect cook on the BBQ. Our simple BBQ fish recipe has just five ingredients and two instructions to follow, so it really couldn't be easier to serve a showstopping BBQ fish meal this summer.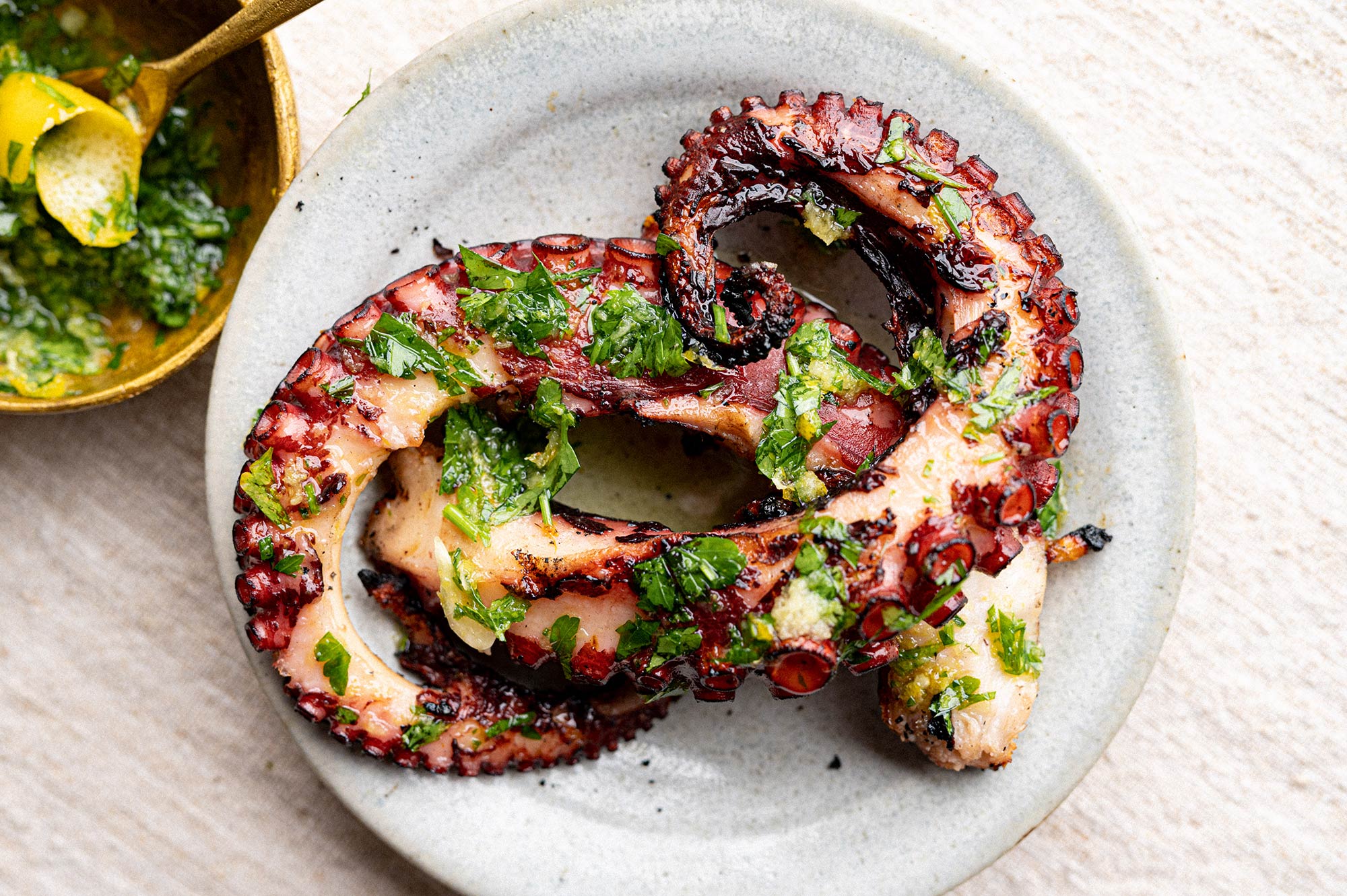 Whole Brill with Lemon and Herb Butter
Brill is another one we recommend as the best fish to barbeque. Our Whole Fresh Brill is a premium quality fish with a firm, meat-like texture, very similar to Turbot. Caught from the UK South West Coast waters and expertly prepared by our fishmongers, this whole fish is perfect to grill, serve and share at your next BBQ fish feast! Made with simple everyday ingredients but will treat you to an eye-catching centrepiece and mouth-watering flavours.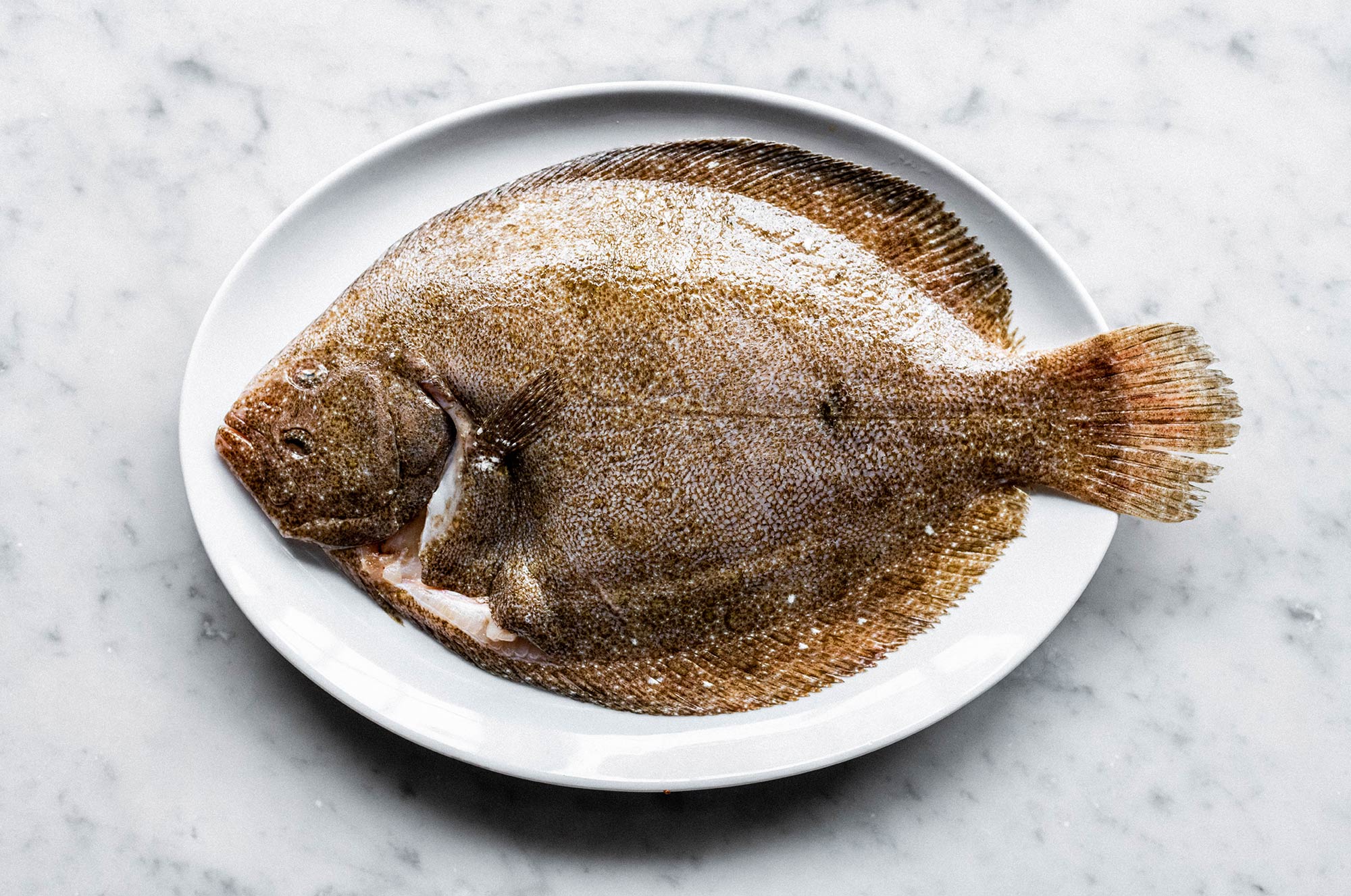 Grilled King Prawns and Mojo Verde
Along with our best fish to barbeque recipes, we also recommend barbequing King Prawns with our tempting recipe served with mojo verde. This is a super fresh bbq recipe that takes very little time from start to finish. These luxurious statement shellfish can be found in our popular BBQ Seafood Box along with Scallops, Monkfish Tail and Cooked Octopus Tentacles. This seafood box is available for home delivery and can easily feed 4 -5 people, making it the perfect purchase for the BBQ season!