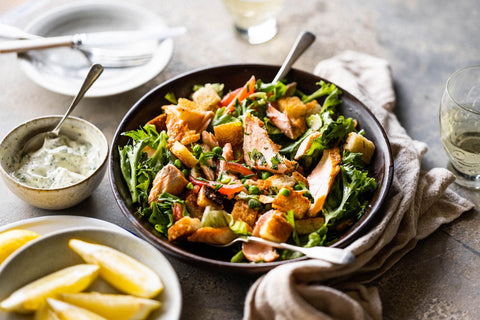 Summer Collection
Our Summer collection includes the perfect ingredients for BBQs and picnics, from fresh fish & seafood to premium tasting meat!

With a supreme selection of fresh smoked fish, statement seafood, premium charcuterie meat, fresh meat, tinned fish and tinned seafood you can create the perfect picnic hamper with our picnic food and snacks. Whether you are wanting to have a chilled lunch in the park, day at the races, music on the lawns or afternoon tea in the garden, we've got something for you. 

For al fresco dining with family and friend our restaurant-quality fish, seafood and meat is great for BBQ fish grills.
No. 3 Size. Fresh, briny with a lean texture
Serves 2+

Dexter breed beef
Serves 2

Not available for new year

1kg of meaty and juicy Devon produced mussels
Serves 2 plus

Fresh Devon caught scallops
Serves 2+

No. 3 Size, well-balanced & fresh
Serves 2+

Long-cut and specially cured for us
Serves 1+

Ready to eat, dressed British crab
Serves 1+

Finest quality & responsibly sourced
Serves 1

Ultimate breakfast ingredient
Serves 3-6