The next couple of months are some of the best moments of the year, and that's all thanks to the lighter evenings, the warm summer breeze and of course the beginning of the much-anticipated BBQ season! Head over to our summer collection and find your perfect BBQ seafood for the most memorable BBQ fish dish!
However, despite the celebrations, we are aware it isn't always easy to BBQ fish and shellfish. That's why we're sharing with you some of our top tips on grilling fish and shellfish and how you can achieve the best smoky seafood feast at home.
Salmon
Salmon is a hugely popular, versatile fish, and when planning a BBQ fish feast, it will always be at the top of the list. Ours is sustainably farmed in Scotland and Norway ready to be delivered boneless to your door. Salmon is also rich in Omega 3 fatty acids, so not only are you treating your taste buds, but fuelling your body with the goodness is deserves.
However, when grilling fish like salmon you have the unfortunate risk of the fish falling apart. To avoid this, we advise you to cook with the salmon skin on and use the correct flat spatula when flipping. With an oily fish like salmon, it is also a delicious idea to marinate it for an hour or two before cooking. This will encourage the flavours to infuse treating you to a sensational summer's treat!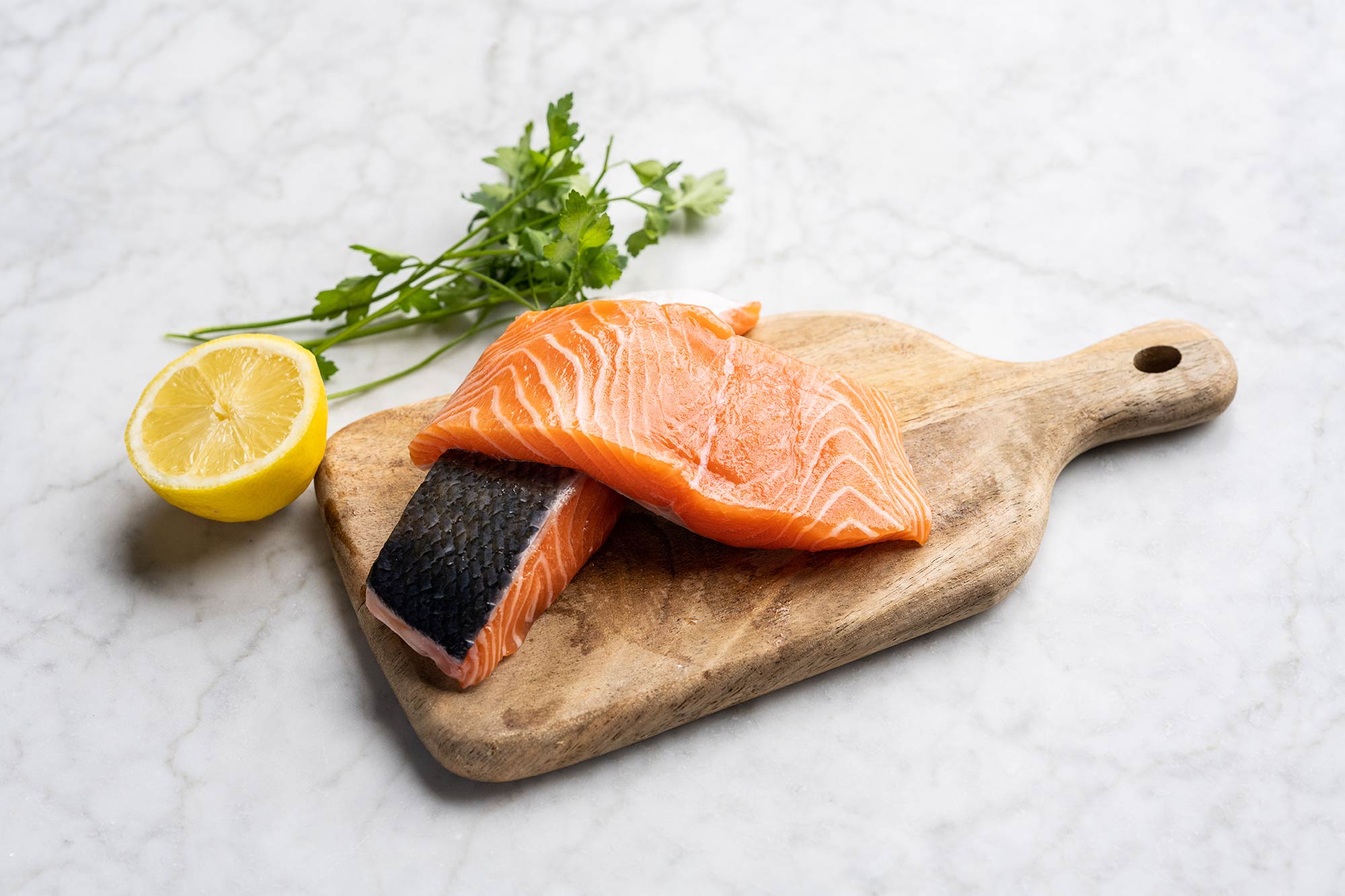 Monkfish
Locally caught from the Southwest Approaches, our monkfish is a firm, steak-like textured white fish that is incredibly versatile and renowned as an ideal grilling fish item. Our monkfish is hand prepared by our experienced fishmongers and delivered fresh to your door for ease and convenience.
When grilling fish like monkfish it is easy to overcook due to its lean flesh therefore, to check whether the monkfish is fully cooked, you can slide a sharp knife into the thickest part of the fillet and check if the blade is hot to touch, if so then the grilled fish is ready to serve. Alternatively, you can lightly press the top of the monkfish fillet and if it is firm and somewhat springy, then again it is fully cooked and ready to serve with your BBQ fish meal.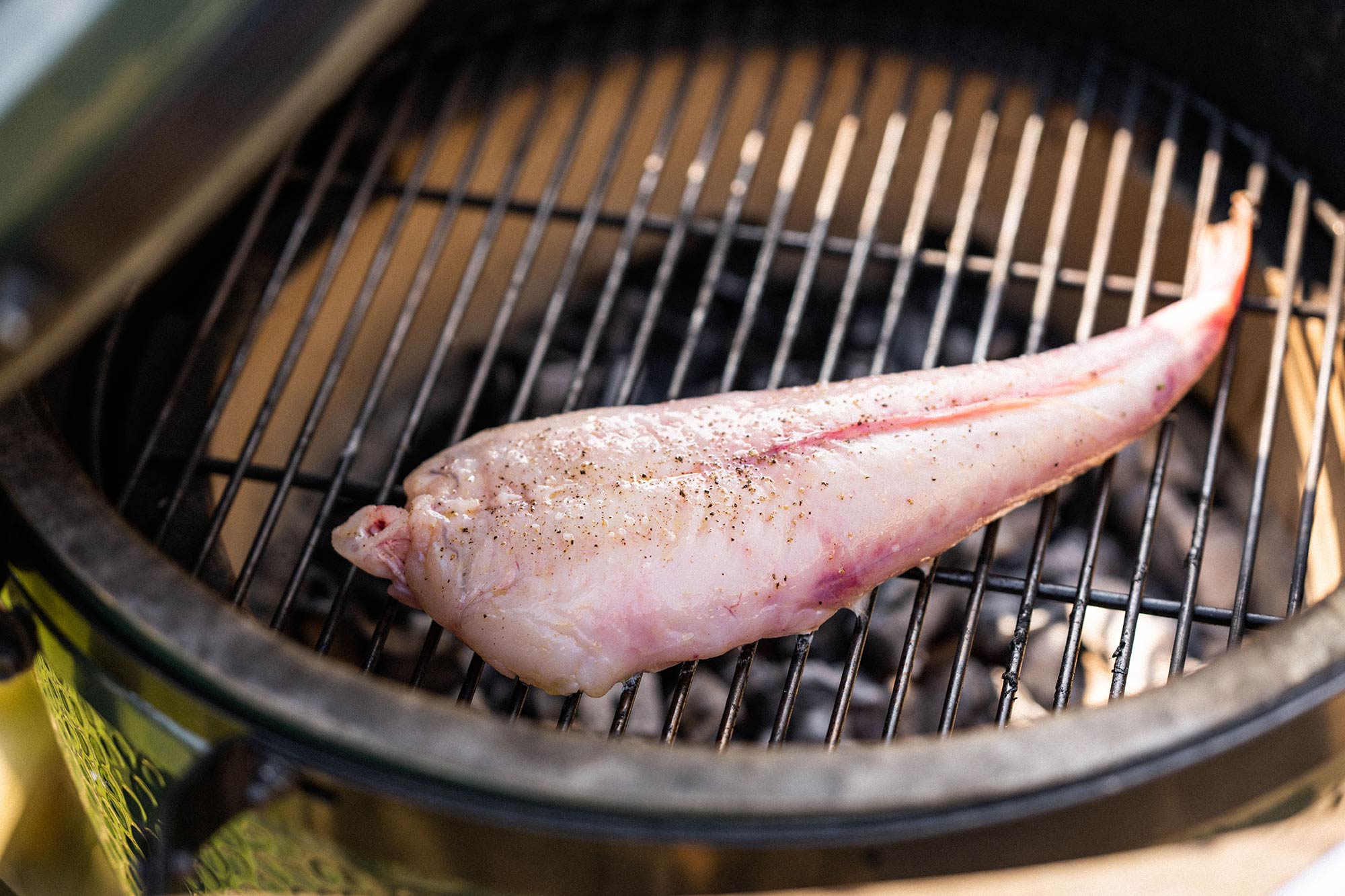 Tuna
Our wild caught tuna treats you to the finest quality of fresh fish. It is deliciously firm with a meat-like texture and delivered skinless and boneless, ready to go straight on the grill. Tuna is recognised as one of the best BBQ fish as it has a similar texture to beef steak.
When grilling fish like tuna, you can opt for two methods - cooking all the way through or searing. When grilling fish all the way, it is important to ensure your grill is good, hot and seasoned. The tuna should be around 1-inch thick and therefore grilled for 5 – 6 minutes before carefully flipping. Along with grilling fish all the way, you can opt to sear tuna. This allows the outer side of tuna to create a crust by subjecting it to a high heat however, the tuna should be at least 3-inch thick to enable a rare centre.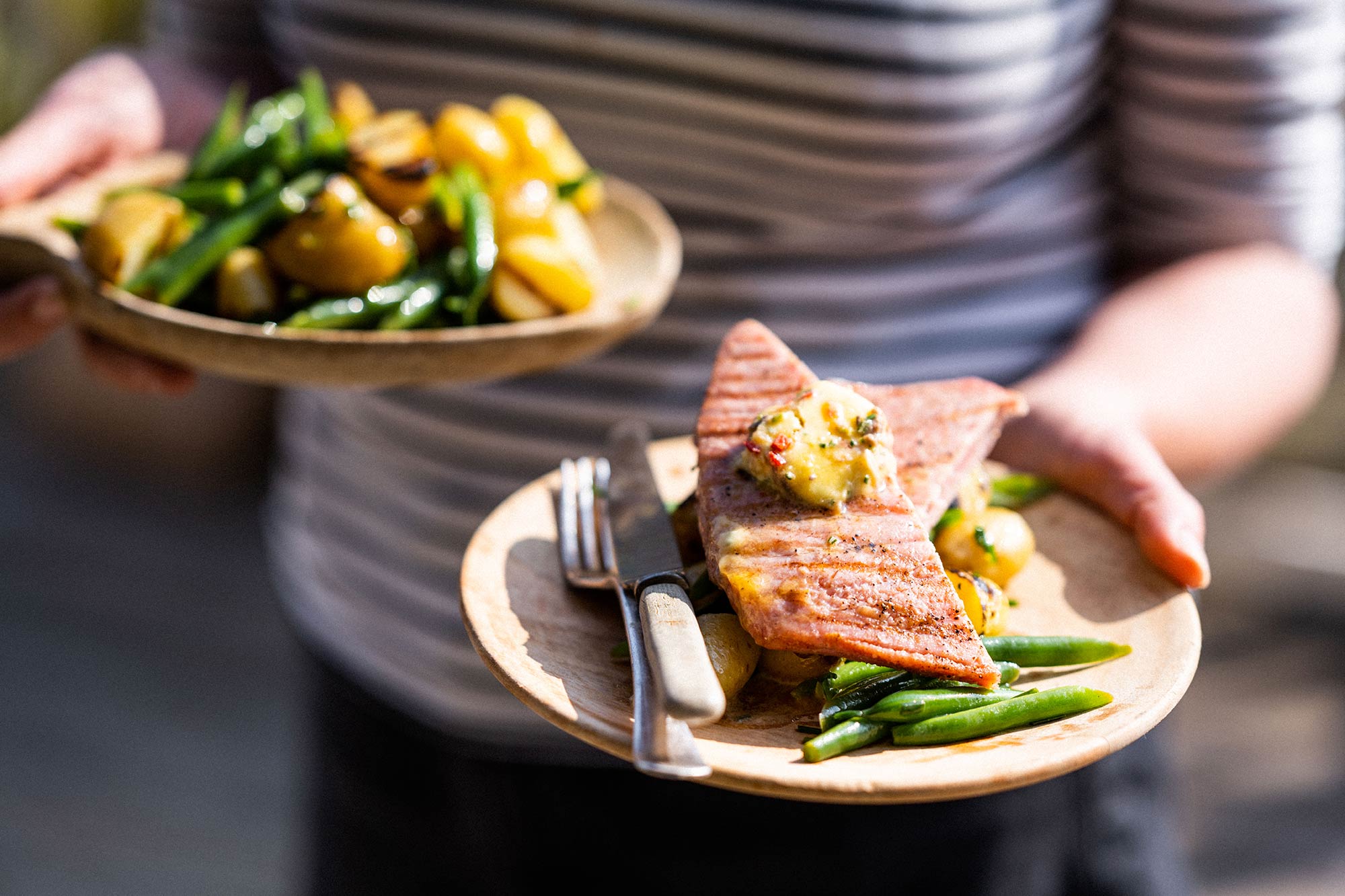 Scallops
Along with the best BBQ fish, it is also important to understand how to achieve the perfect grilled shellfish. Our scallops are sourced daily off day boats from Lyme Bay and Start Bay, just off the South Coast of Devon. The scallops are expertly cleaned and prepared before being delivered fresh to your door – so you can easily grill and serve with your standout BBQ fish and shellfish feast!
Scallops are a succulent, tender shellfish that must be treated with care to avoid them sticking to the grill. Therefore, to avoid this risk, we recommend blotting each scallop with a paper towel and keep them in the fridge until they are ready to cook. When grilling, the scallops will only need 2 – 3 minutes per side – if you go over 7 minutes, you risk them becoming rubbery!
Browse through our BBQ Fish and Shellfish range here and impress friends and family with your expert grilling fish techniques!