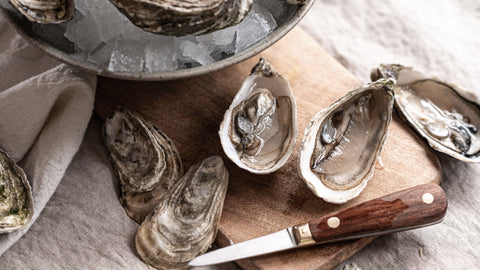 Apply to be Wright Brothers' 'Oyster Tasters' this Valentine's Day
28 Jan 2022 by Wright Brothers Team
This application is now CLOSED

Calling all 'sea-foodie' sweethearts!
At Wright Brothers, we're seeking a loved-up couple who share our passion for the finest, freshest seafood to become official 'oyster tasters' this Valentine's Day. After all, when better to enjoy aphrodisiacal delights than the most romantic time of year?
We'll treat successful applicants to a YEAR'S supply of sustainable, fresh oysters, delivered from the shore to their door so they can enjoy delicacies from the deep blue throughout 2022.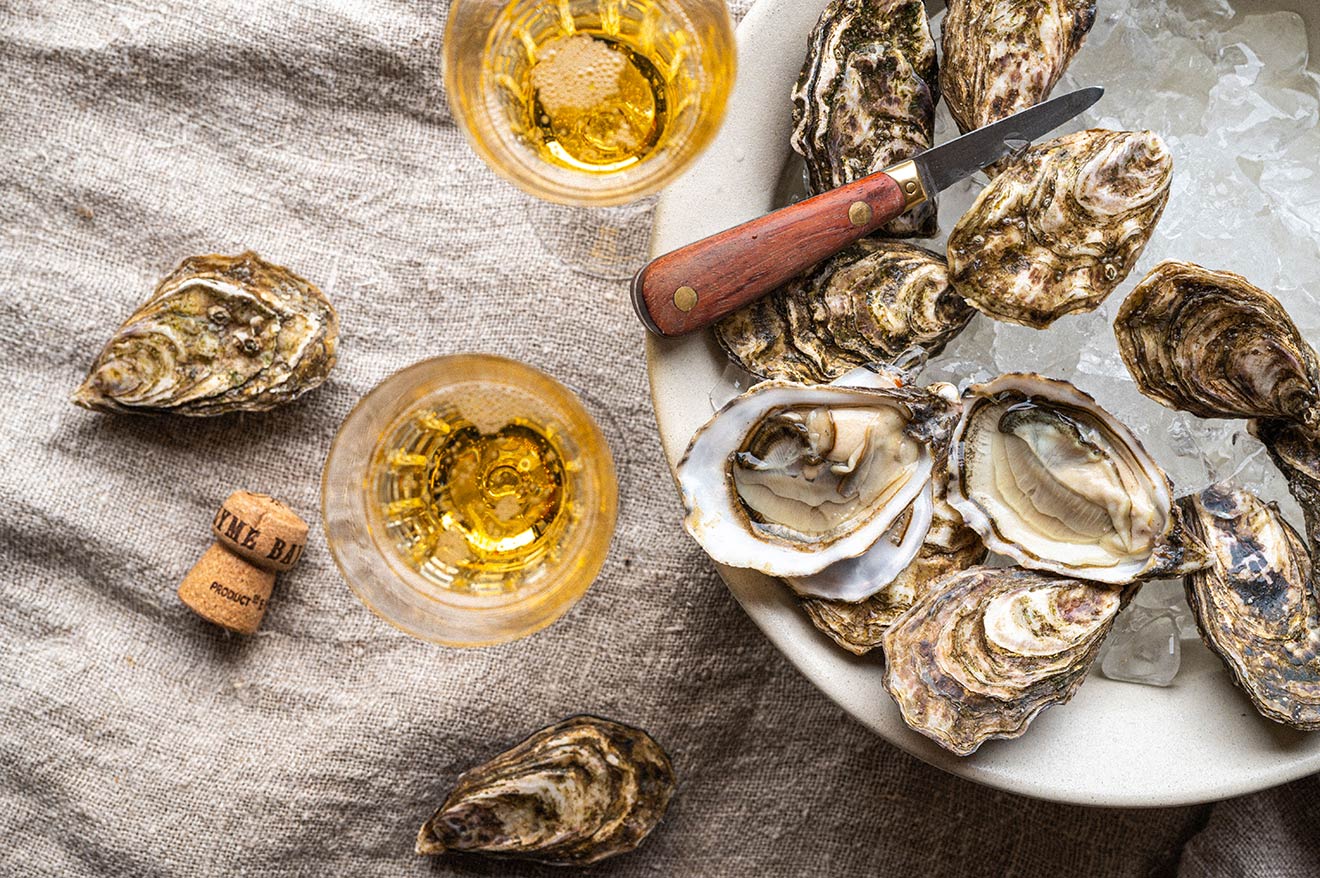 The winning 'oyster tasters' will simply need to sample the gourmet goodies then share their thoughts on the oysters and recipes.
To help the tasters on their way, we've whipped up delicious recipes for the oysters here. We also recommend reading our guide on 'how to shuck oysters' (true fans will know the secret is to chew rather than swallow whole!).
Our journey towards owning three London restaurants – and becoming the wholesale supplier to over 300 of the city's finest dining establishments and chefs – all started with the Wright Brothers' (our co-founders Robin and Ben) sheer love of oysters. We've perfected this mouth-watering morsel and can't wait for our winners to dine in style!
Oyster fans are always welcome to visit us. We proudly offer superb masterclasses hosted by our trained Osyter Masters and an 'Happy Hour' with oysters from £1 each! Enjoy seafood the Wright Way.
The Applicants:
If you can answer 'yes' to the criteria below then we'd love to consider you as our 'oyster testers'…
Are you and your partner looking for a romantic Valentine's Day?
Do you love oysters?
Are you both 18 years or older?
How to Apply:
If you're up for the ultimate Valentine's Day and receiving a year's worth of our finest oysters to taste test, then simply fill out and submit the form below. Applications will close on 11th February 2022 at 23:59.
Terms & Conditions:
The competition closes on 11th February 2022 at 23:59
Entrants must be aged 18+ to apply
Entrants must be based in the UK
All personal information submitted will remain confidential
The successful applicants will be notified on the 12th February 2022 (to receive your oysters in time for Valentine's Day you must respond by 12pm otherwise delivery will be made on the next available date)
The winning couple will receive one box of a dozen fresh unshucked oysters from Wright Brothers every month for the next 12 months
The winner will be required to submit an order every month to arrange delivery of their oysters
This is not a full-time employment role
If you are unable to meet the requirements, the role will be offered to another entrant
By giving your email address, you agree to receive our email marketing offers in accordance with our Privacy Policy
Any sharing of images of our products must adhere to social media guidelines
Entry to this competition will be deemed as acceptance of these terms and conditions
If you have any questions, please contact us athome@thewrightbrothers.co.uk