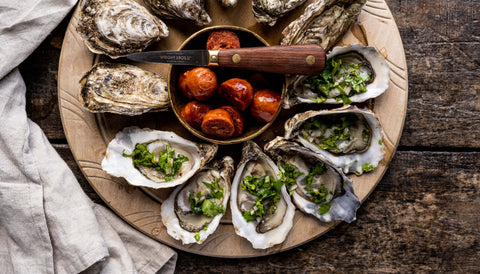 Healthy January Recipes Recommended For You
15 Jan 2022 by Wright Brothers Team
Nutritious recipes that are still full of flavour, so you can enjoy a healthier start to the year without feeling like you're missing out.
Here at Wright Brothers, not only do we offer fresh shellfish that's hand-picked by our expert team in Brixham, but we also offer a range of foolproof recipes to help inspire you to be creative in the kitchen.
So, if you want to enjoy a healthy January with delicious meals that are packed with flavour, texture and will leave a lasting impression on you and others, then why not try our top recommended recipes.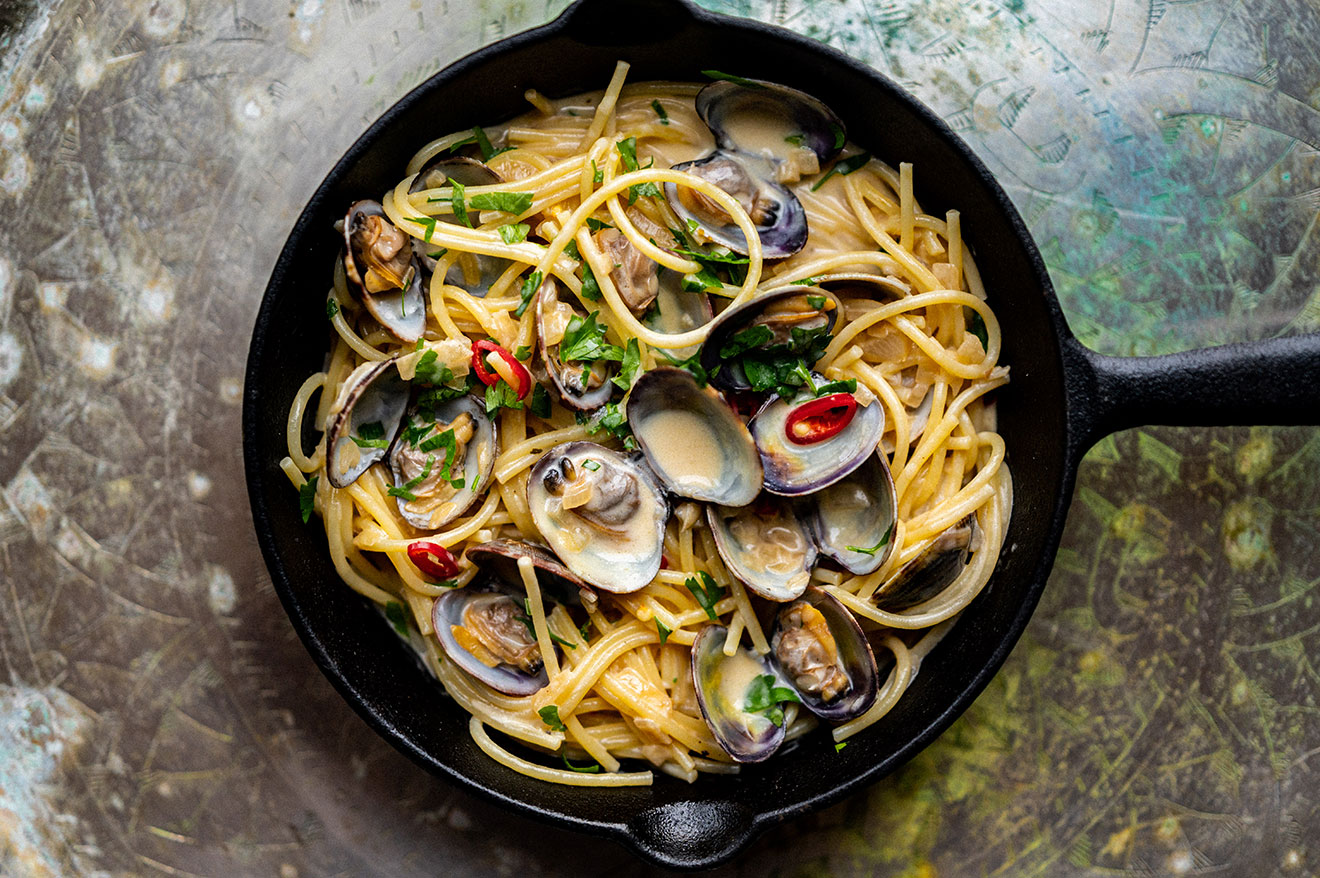 Pictured: Spaghetti Alle Vongole


EASY TO MAKE AND READY IN 30 MINUTES

Rushed for time and want something easy to prepare? Our quick and simple recipes that take less than 30 minutes and are suitable for all cooking abilities are perfect for you to try.
Spaghetti Alle Vongole
A showstopping dish that takes 20 minutes from start to finish and is packed with bold flavours from our Palourde Clams that are sustainably caught from Poole Harbour in Dorset. An ideal meal when you want to spoil a loved one to a date night at home or simply in need of sprucing up the midweek meals.
Oysters with Grilled Chorizos & Sherry Coriander Dressing
Renowned for our top-quality oysters that are fresh from the waters of the UK and Channel Islands, our easy-to-follow recipe is a highly recommended dish to try that invites you to a flavour combination like no other.
Smoked Steelhead Trout, Cream Cheese & Crisp Bacon Crumpets
A delicious brunch dish that looks completely irresistible whilst effortless to create. With the smokiness of trout and bacon marrying beautifully with the fresh cream cheese and chives, this is a must-try recipe for your next special occasion.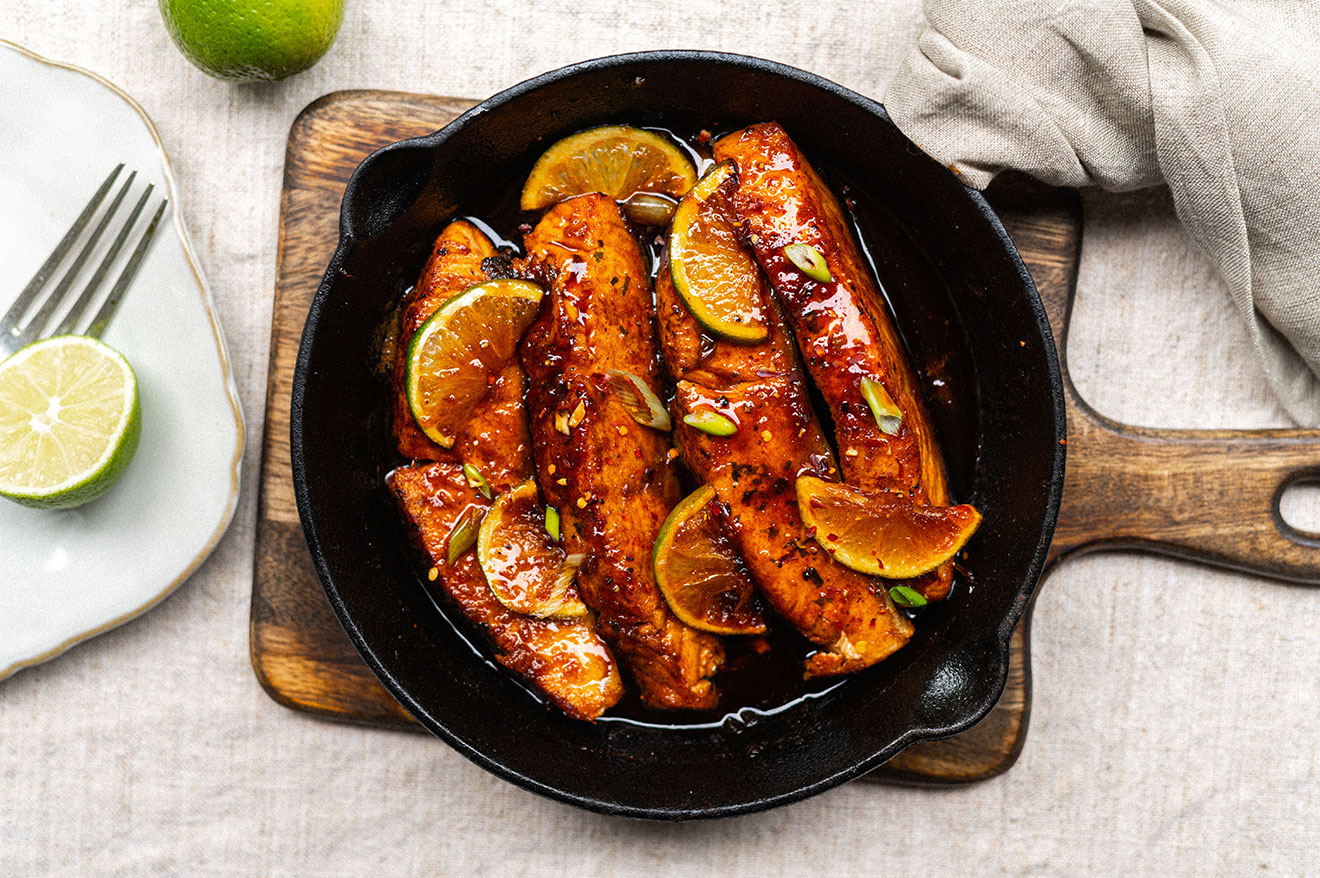 Pictured: Pan-Fried Salmon with Honey & Garlic Sauce
LIGHT MEALS THAT STILL FEEL COMFORTING
Just because we're focusing on feeling healthy and fuelling our bodies with the essential vitamins, nutrients and goodness it deserves, doesn't mean we need to give up the comforting classics. That's why we want to share with you some of our lighter meals that still feel comforting and indulgent, so you don't feel like you're missing out.
Moules Marinére
One of the most well-known mussels dish that's full of flavour and will always please a crowd, especially when served with a crunchy baguette or salty chips. Made with the highly sustainable shellfish that's packed with high levels of iron, zinc and folic acid – perfect for a healthy January.
Pan-Fried Salmon with Honey & Garlic Sauce
Salmon is a popular fish, but with this recipe, you can maximise the sweet, fresh flavours even more with the sticky honey and garlic sauce. A wholesome meal that still feels indulgent and is best served with a scoop of rice.
Mediterranean Baked Hake
This recipe takes a little longer but is still simple to follow with just five cooking instructions. Made with our fresh Hake Fillet Portions, which offers a firm, meaty texture and rich flavours, so you can enjoy tucking into our truly comforting dish that's full of all the goodness your body craves.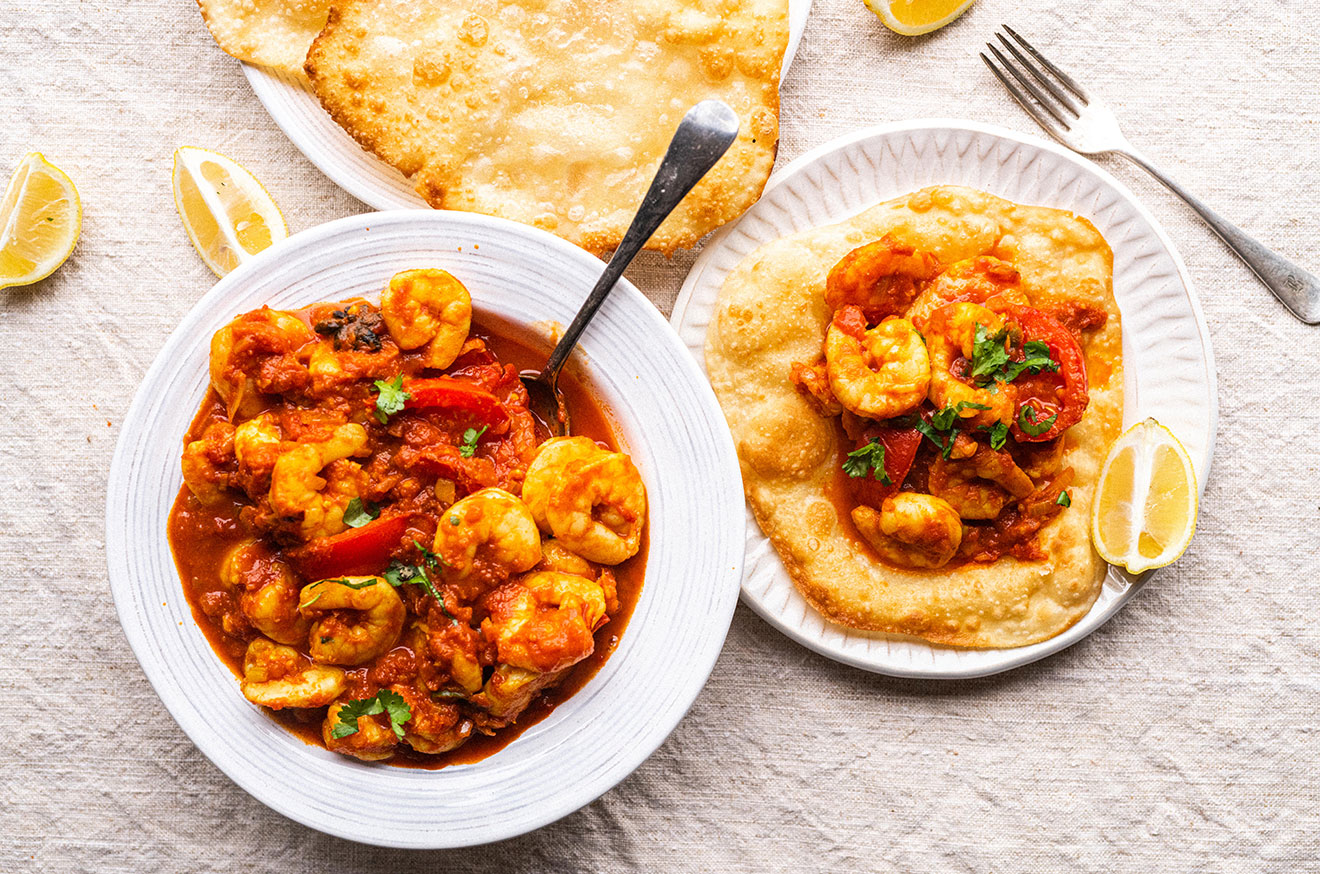 Pictured: Spiced King Prawn Curry
SIGNATURE MEALS WITH A WRIGHT BROTHERS TWIST
To feel inspired in the kitchen, it's always a good idea to start with the meals you know and love, as it's a place you feel most comfortable and will always love the outcome. However, why not get creative this year and try our selection of signature meals that have a Wright Brothers twist.
Spiced King Prawn Curry
We all have our favourite go-to curry, but we urge you to try our healthier alternative made with our sweet, succulent King Prawns. Frozen within a couple of hours of catch to lock in maximum flavour and freshness, this is a richly flavoured curry with gentle spices and perfect for a weekend treat.
Lobster Benedict
Eggs Benedict is a meal that consists of muffins topped with bacon or salmon with poached eggs and a hollandaise sauce. An iconic meal many of us would have tasted and enjoyed, but our chefs decided to make it just that little bit more luxurious by replacing the bacon/salmon with lobster. Truly delicious, yet simple to make and perfect for special occasions.
Coronation Prawns, Cucumber Salad & Mini Poppadoms
We all know and love Chicken Coronation, but what about mixing it up to make it a little fresher and lighter? Our easy recipe is made using our finest prawns that are hand-picked and prepared by our expert fishmongers, so you can enjoy the highest standard and maximum flavour. A dish that's perfect as a dip or sandwich filler.