New Must-Try Alcohol-Free Drink by High Point
13 Jan 2022 by Wright Brothers Team
Dry Jan made easy… and delicious with the launch of High Point non-alcoholic drinks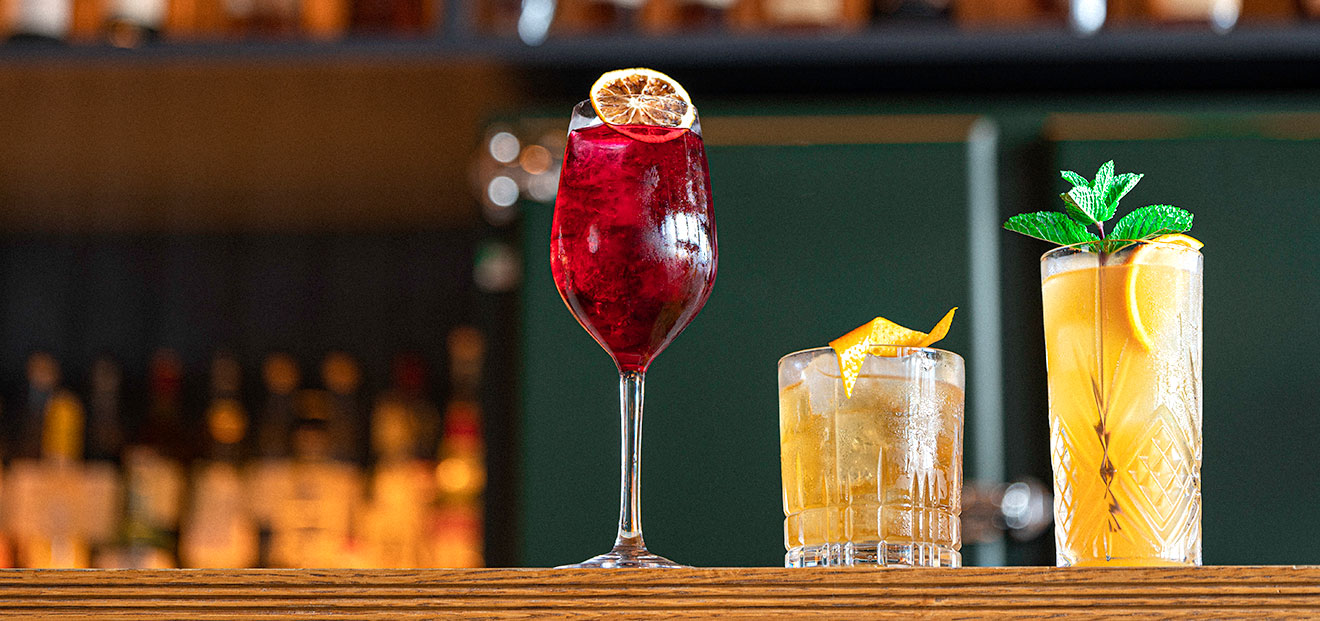 As one of their first online retailers, we're incredibly excited to introduce to you the new up-and-coming non-alcoholic brand, High Point.
With two richly flavoured non-alcoholic drinks, the Cornish team has used their expert skills and pushed the boundaries to create aperitifs and digestifs that offer complexity and layers of flavour.
With a thorough process that takes over a month to complete, you can feel assured you'll be tasting the finest drink, that's so good you wouldn't know it's zero alcohol. The Cornish team first begins with the raw, natural ingredients that are brewed and fermented to create a base. This is then infused with actual fruits, herbs and botanicals to create the unique blend of mouth-watering flavours and inviting aromas. Afterwards, each bottle is carefully hand-filled and packed (with love) ready to be delivered to your door.
Along with being created with only natural ingredients, each drink is also vegan-friendly, gluten-free and only 29kcal per 100ml. Perfect for those challenging themselves with Dry Jan or who want to enjoy a healthier year, without feeling like they're missing out.
Cocktail Creations:
With both bottles available to purchase online, you can get creative at home mixing your very own High Point concoction and enjoy savouring the moments that matter.
Ruby Aperitif, Ruby Spritz Cocktail:
• 1 part Ruby Aperitif
• 4 parts tonic
• Pour over ice
• Add slice of pink grapefruit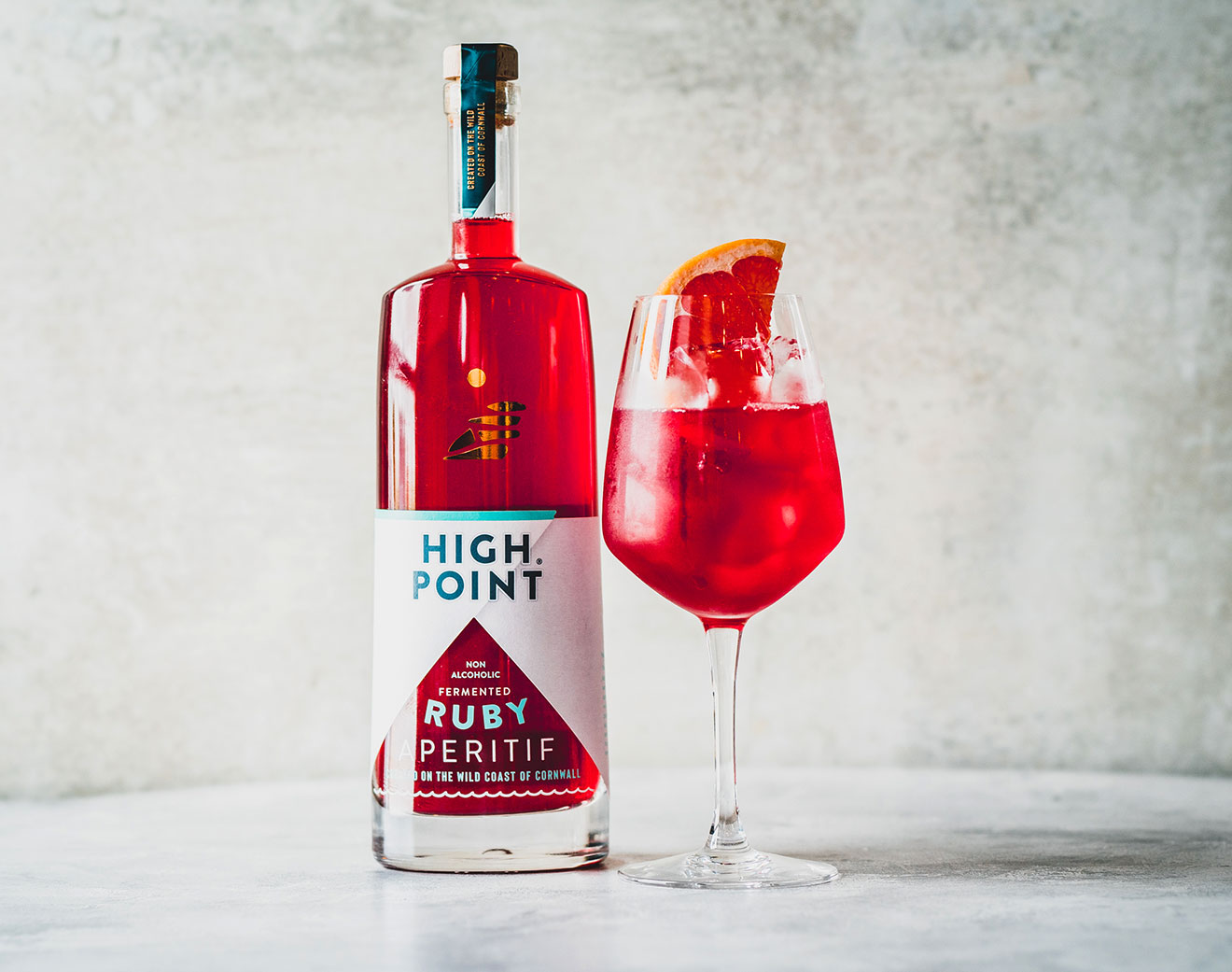 Amber Digestif, Lowball Cocktail:
• 1 part Amber Digestif
• 4 parts ginger ale
• Pour over ice
• Add slice of orange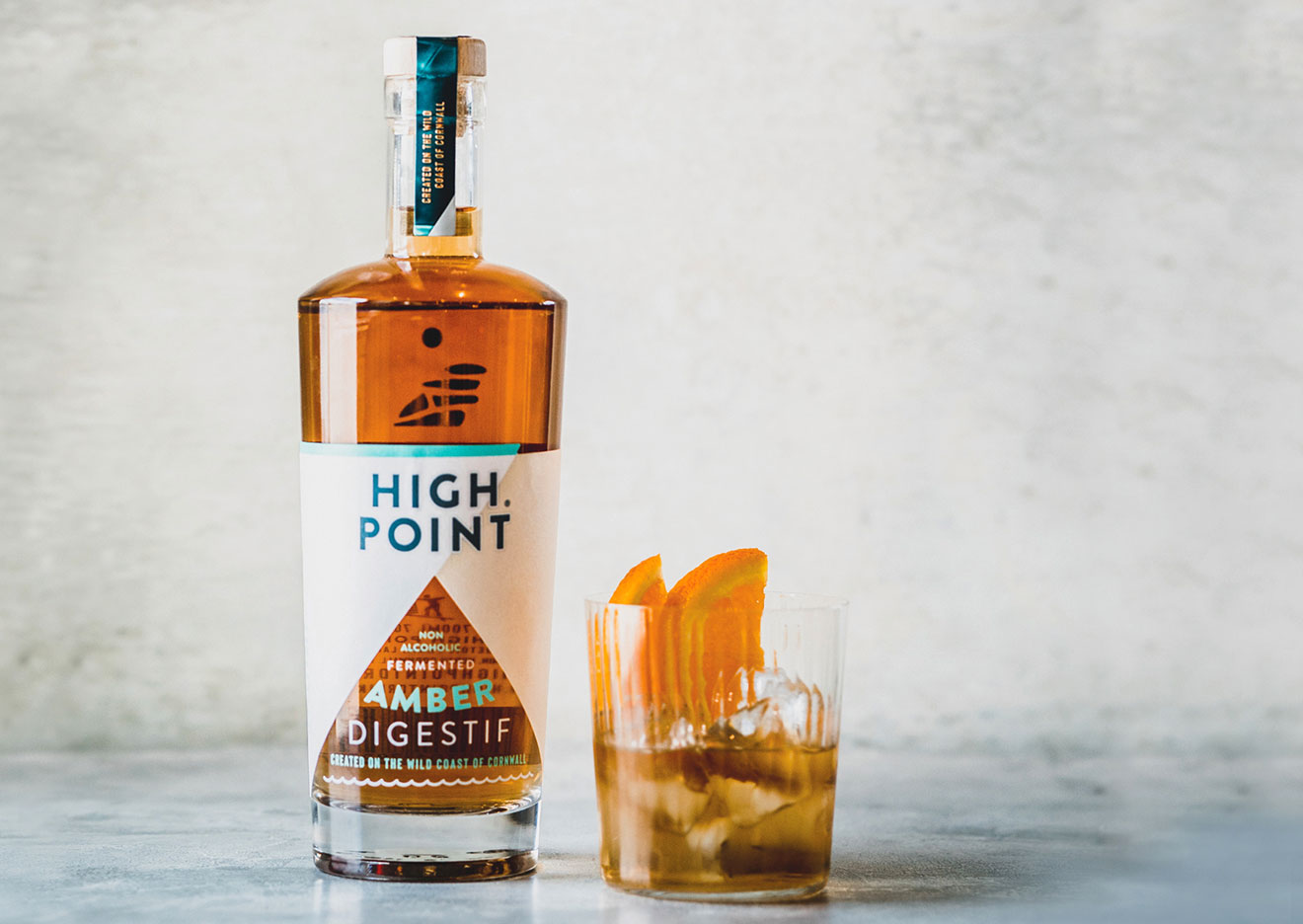 Cocktails Served:
Or if you prefer being served a fancy cocktail, then why not join us at one of our restaurants in Battersea Power Station or Borough Market and pick from our tempting selection of six new non-alcoholic cocktails. Each has been carefully created to pair perfectly with our fresh seafood dishes.