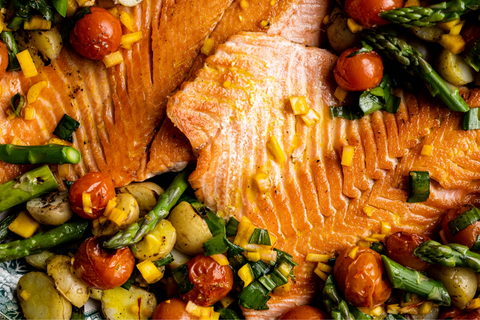 Make a Fresh Start
02 Jan 2023 by Wright Brothers Team
Enjoy 15% Off Fresh Fish & Seafood to make a fresh start to the New Year when you order by 8th January!
It's January 2023 & it is an opportunity for it to be your healthiest year yet. A good way to start is by incorporating more fresh fish & seafood dishes into your weekly routine. These will not only taste great but will also help you feel more energised, boost your immune system & give you lots of other health benefits.
Fish & seafood includes omega 3 fatty acids, essential vitamins & also immune-boosting nutrients which is why experts recommend that you should eat it at least twice a week. Despite 55% of UK adults saying that they would like to eat more seafood, only one third of the UK is actually eating two portions of fish or seafood a week so there are lots of us who are missing out on the important benefits.
Our Wright Brothers At Home fish & shellfish is sustainably sourced directly by our coastal team at Brixham Market who hand-select the finest catch each day & prepare it ready to be delivered to your door.
See below for an array of delicious, healthy recipes which are pack with flavour & texture.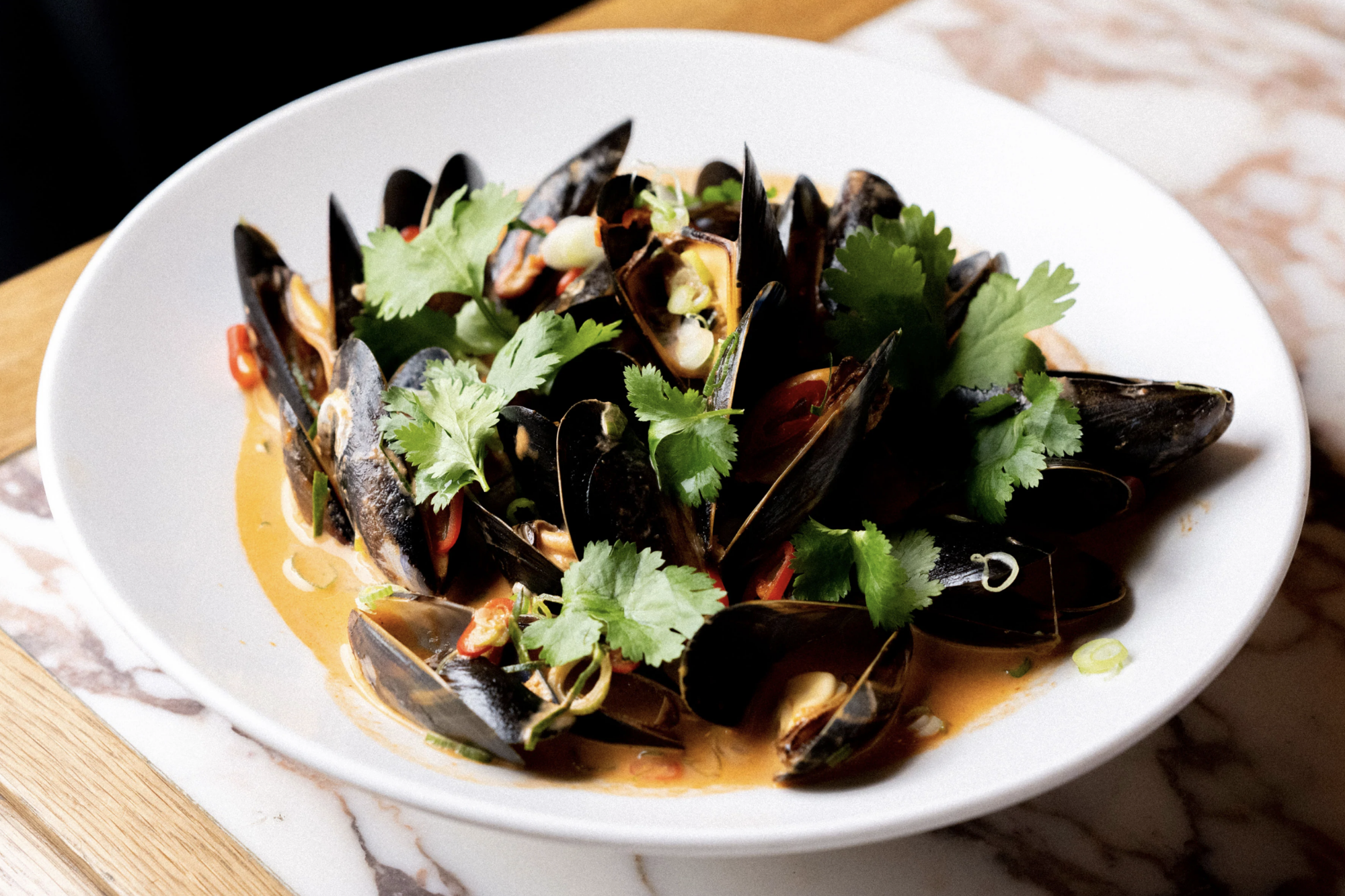 Pictured: Thai Red Curry Mussels


LIGHT MEALS THAT STILL FEEL COMFORTING
You can enjoy lots of lighter meals that still feel comforting and indulgent, so you don't feel like you're missing out.
Moules Marinére
One of the most well-known mussels recipes that's full of flavour and will always please a crowd, especially when served with a crunchy baguette or salty chips. Made with the highly sustainable shellfish that's packed with high levels of iron, zinc and folic acid – perfect for a healthy January.
Thai Red Curry Mussels
You can spice things up with our red Thai curry sauce created by our in-house chefs.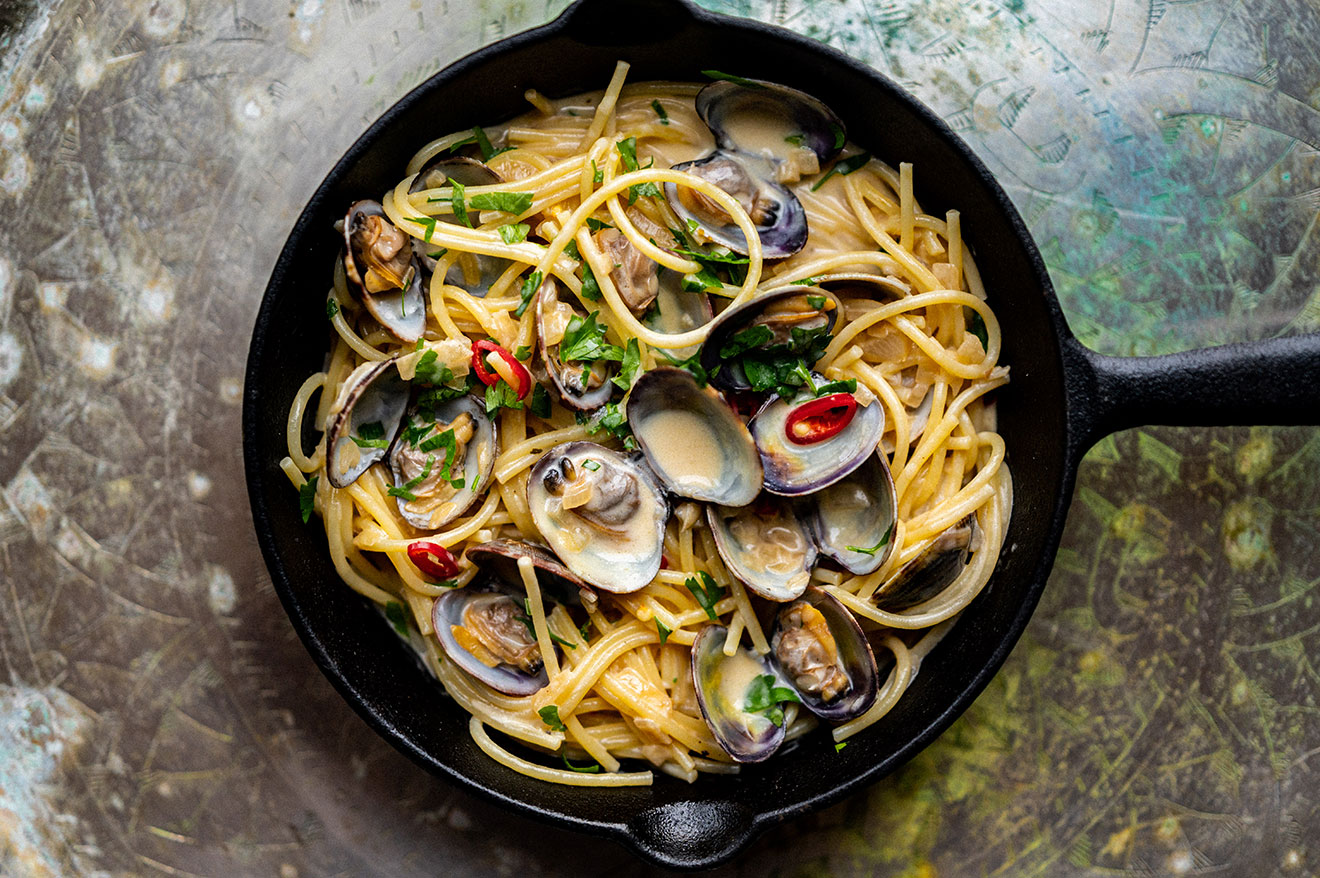 Pictured: Spaghetti Alle Vongole


EASY TO MAKE AND READY IN 30 MINUTES

Whether you are rushed for time or just want something easy to prepare we have many quick and easy recipes that take less than 30 minutes and are suitable for all cooking abilities.
Spaghetti Alle Vongole
A show-stopping dish that takes 20 minutes from start to finish and is packed with bold flavours from our Palourde Clams that are sustainably caught from Poole Harbour in Dorset.
Pan-Fried Salmon with Honey & Garlic Sauce
Salmon is a popular fish, but with this recipe, you can maximise the sweet, fresh flavours even more with the sticky honey and garlic sauce. A wholesome meal that still feels indulgent and is best served with a scoop of rice.
Why not make it a healthy start and order a catch of the day box each month, perfect for you to try a selection of fish dishes each week?
Last but not least, there is our Catch of the Day Fish Box which includes a mix of pan-ready whole fresh caught fish and fresh fish portions. You get an average of 12-16 portions which are enough to make 8 meals. They are all ready to cook in packs suitable for home freezing.