Lilly's Journey across the South Of France
07 Jul 2023 by Wright Brothers Team
Lilly Subbotin, is a London food blogger known for her witty and informative writing. Join us as we embark on a journey through the south of France during our June Tour De France-themed seafood supper club, guided by Lilly's delightful insights.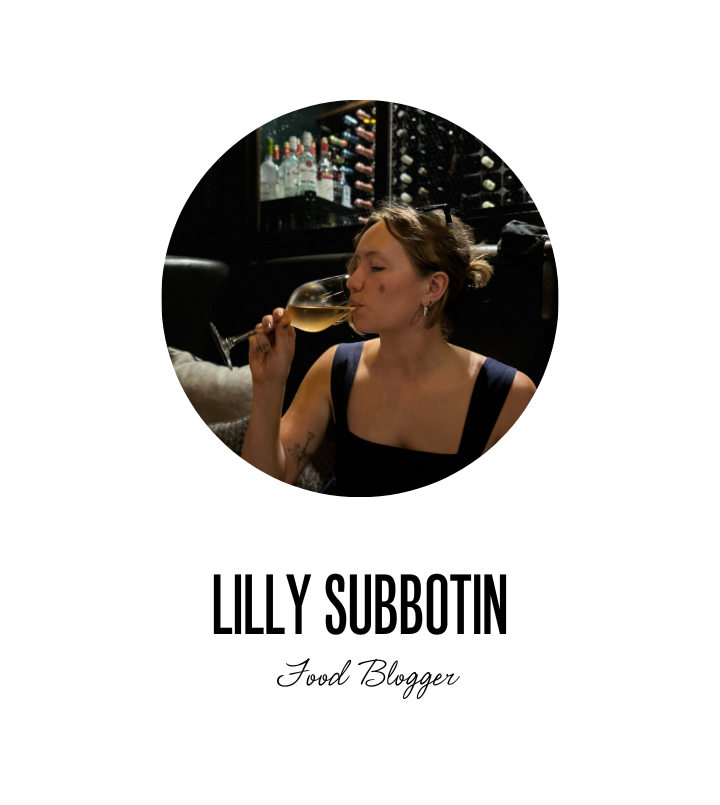 Introducing Lilly Subbotin, also known as @lilly.eat.world on Instagram, a London food blogger known for her witty yet informative writing.
Join us as we embark on a journey through the south of France during our June seafood supper club, guided by Lilly's delightful insights.
Curious about the happenings at our basement bar, The Mermaid, during these supper clubs? Discover more in Lilly's piece.
UPCOMING SUPPER CLUBS
I'd never been to a supper club before, so I really didn't know what to expect. All I was sure of was what was going to be on the menu; a fact I loved. As someone who's often frozen by choice paralysis - greedy people often are - I find it incredibly relaxing when a menu is fixed and all I have to do is simply sit back, relax, and enjoy incredible food. And luckily for me, in this circumstance, the food really was incredible. As was the wine…
Located in South Kensington, The Mermaid's basement bar is the definition of a hidden gem. Descending the staircase to the right of the main restaurant feels as though you're entering a speakeasy, there's a sort of specialness to it, like not many people know about it, though they definitely should.
Once inside, think twinkly, low-level lighting, luxurious upholstery and dark wood. There's a well-stocked bar and it's intimate: what better location for a 'Tour de France' Seafood supper Club.
We're welcomed with a glass of Billecart-salmon Rose Brut. It's beautifully crisp and the exact drink needed to counteract the heavy June humidity. Being given the perfect tipple for each distinct part of the evening is a theme that carries on throughout, courtesy of Steve, our wine guide from Hollgarten & Novum Wines.
Founders Ben and Robin kick things off by giving us some background on Wright Bros and how over 20 years ago they started with the simple premise of spreading their love of oysters and seafood. Their passion for what they do is clearly visible, and it makes you all the more excited to try what they have to offer and care so much about.
To start it's a selection of French oysters (Gillardeau, Ostra Regal and Celine) with mignonette. These all superseded any oysters I'd previously tried, but the standout was the Ostra Regal. It's delicate, creamy and almost sweet, although I'm a big fan of shallot vinegar it's unnecessary as the oyster's flavours are enough on their own.
Next, it's flambeed prawns, garlic and pastis - these are gorgeous and are delightfully served with fluffy bread to sweep through the rich sauce and mop up all the goodness. The prawns are served with a rose - Cotes de Provence Sainte-Victoire - which again is a match made in heaven.
The star of the show is whole roasted wild sea bass with roasted vegetables Provençale. This is where the charm of the supper club really shines through as Robin proudly shows us the fish before it's cooked, going from table to table and explaining the cooking process. It adds to the intimacy of the evening and sets it apart from simply being customers in a restaurant. We're here to chat, drink, eat great food and enjoy ourselves. I love not worrying about what to order or what wine to have with what, it's utterly relaxed and enjoyable. Once roasted the fish tastes incredible, and the beautifully oily tomatoes, olives, garlic and courgettes that accompany it are a Mediterranean dream.
Things are rounded off with Cheese and lavender honey, then Madeleines with strawberries and lemon curd - I honestly couldn't think of a better way to end such a fabulous meal.
Lilly Subbotin