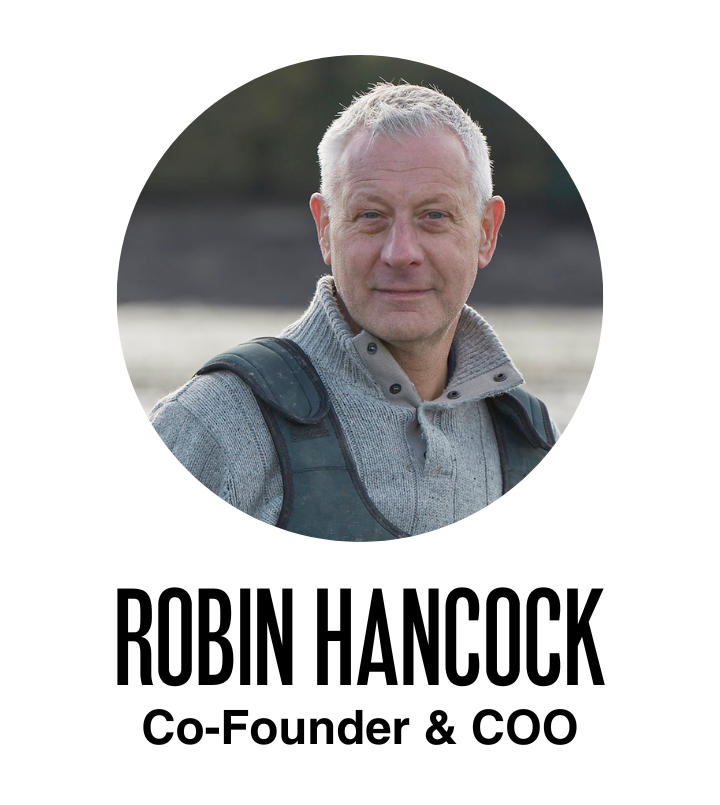 Introducing Robin: The Oyster Master
Meet Robin, one-half of the co-founders of our oyster centric world. With years of expertise and a deep seated passion for all things oyster, he's not just any enthusiast—he's an oyster master.
In his blog below, Robin takes you on a journey through the fascinating history of oysters and their modern resurgence. Join him as he unveils the captivating story, from their historical abundance to the present day delight they bring to seafood lovers worldwide. Explore the world of oysters through Robin's expert lens, and you'll discover why we simply can't get enough of them.
Old Billingsgate Market was located next to the Thames near London Bridge. Billingsgate is London's seafood market and records state that in 1865, 500 million Native oysters passed through the market in a single year! Imagine the sheer volume of oysters and note: Native oysters (Ostrea Edulis). Everyone ate oysters, they were plentiful, and they were consumed in vast quantities by the rich and poor alike. They were super healthy food full of vitamins and minerals and people ate them to stay healthy as well as the delight in their rich and complex flavours.
The sheer volume being harvested was unsustainable and the government of the day realised this. In 1877 the Sea Fisheries Act was introduced giving the board of trade the powers to prohibit the taking of oysters as well as crabs and lobsters. Sadly, the native stocks dwindled over the following decades and finally in 1967 the Sea Fisheries (Shellfish) Act was introduced to endeavour to protect the native oyster: they cannot be fished from May to August thus the new oyster season is celebrated at the beginning of September.
There was a similar story happening in France and to satiate the voracious appetites of both the English and French oyster obsessive public, Portuguese oysters (Crassostrea Angulata) were imported both into France and the UK from around 1860. Regrettably, this oyster developed a gill disease around 1949 and by 1971 was extinct.
Enter the powerhouse of the oyster world, the Pacific oyster (Crassostrea Gigas)! Introduced from Japanese waters into the waters of the Pacific coast of the United States in the 1920s and then in France and British waters around 1966. This oyster is resilient to disease, hardy and grows relatively quickly, say 2½ to 3 years to market size. Some would say it does not have the flavour of a Native, but they are delicious and now account for 98% of the world's oyster production.
Now let me take you to 2002, oysters enjoyed by a select few, the Mayfair set or perhaps at the oyster bars of Harrods or Selfridges.
Enter Ben and Robin: let's rewind history and take oysters back to the people! Everyone should be able to eat oysters. Wright Brothers was born.
20 years on, we wholesale a lot of great seafood to the top chefs of the country but the humble oyster is where it all began and is still at the centre of why we do what we do. Oyster happy hour in our restaurants is carnage, oysters being gorged at a pound a pop. Order them online from Wright Brothers At Home countrywide or if you eat oysters in a restaurant – there's a good chance they were delivered in a Wright Brothers van.
So, as we start the new oyster season at the beginning of September, sadly we can't bring you unlimited native oysters but we do have pacific oysters to satiate every appetite.
Casanova allegedly ate 40 oysters every morning luxuriating as he bathed with his lover of the moment. Think he got it right!
Celebrate oysters with the Wright Brothers, we can't get enough of them.
Robin, a Wright Brother.