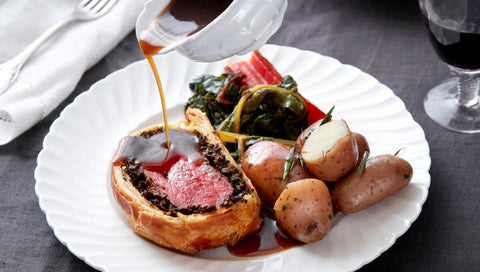 Introducing our new Heat at Home range
18 Nov 2021 by Wright Brothers Team
The next must-try treat for you! Restaurant-quality, ready-made meals delivered from our kitchen to yours
Here at Wright Brothers, we love creating delicious new treats for you to enjoy wherever you are, that's why we've launched our new Heat at Home range. A luxurious collection of restaurant-quality, ready-made frozen meals, crafted with fresh ingredients by our wonderful chefs and delivered straight to your door.
We're treating you to an irresistible selection of pan and oven-ready meals from Salmon en Croute, Beef Wellington, Thai Red Fish Curry and Goan Fish Curry. Each dish has been expertly frozen straight from cooking to lock in maximum flavour and freshness, whilst avoiding wastage. The meals are available in various portion sizes and arrive with simple cooking steps, so you can enjoy an authentic meal that tastes like you made it from scratch.
With delivery available from now, these are the perfect dish to serve at those festive celebrations that are just around the corner…
Salmon en Croute
Impress your guests with this showstopping dish! Lovingly handmade with layers of Var Salmon, a spinach centre and delicately flavoured with lemon and tarragon butter. Encased with an all-butter puff pastry in a stylish spiral wrap to help maintain the whole shape when sliced into portions. Served beautifully with the option of our chef's tarragon sauce. Available in servings 2, 4 and 6, with prices starting from £19.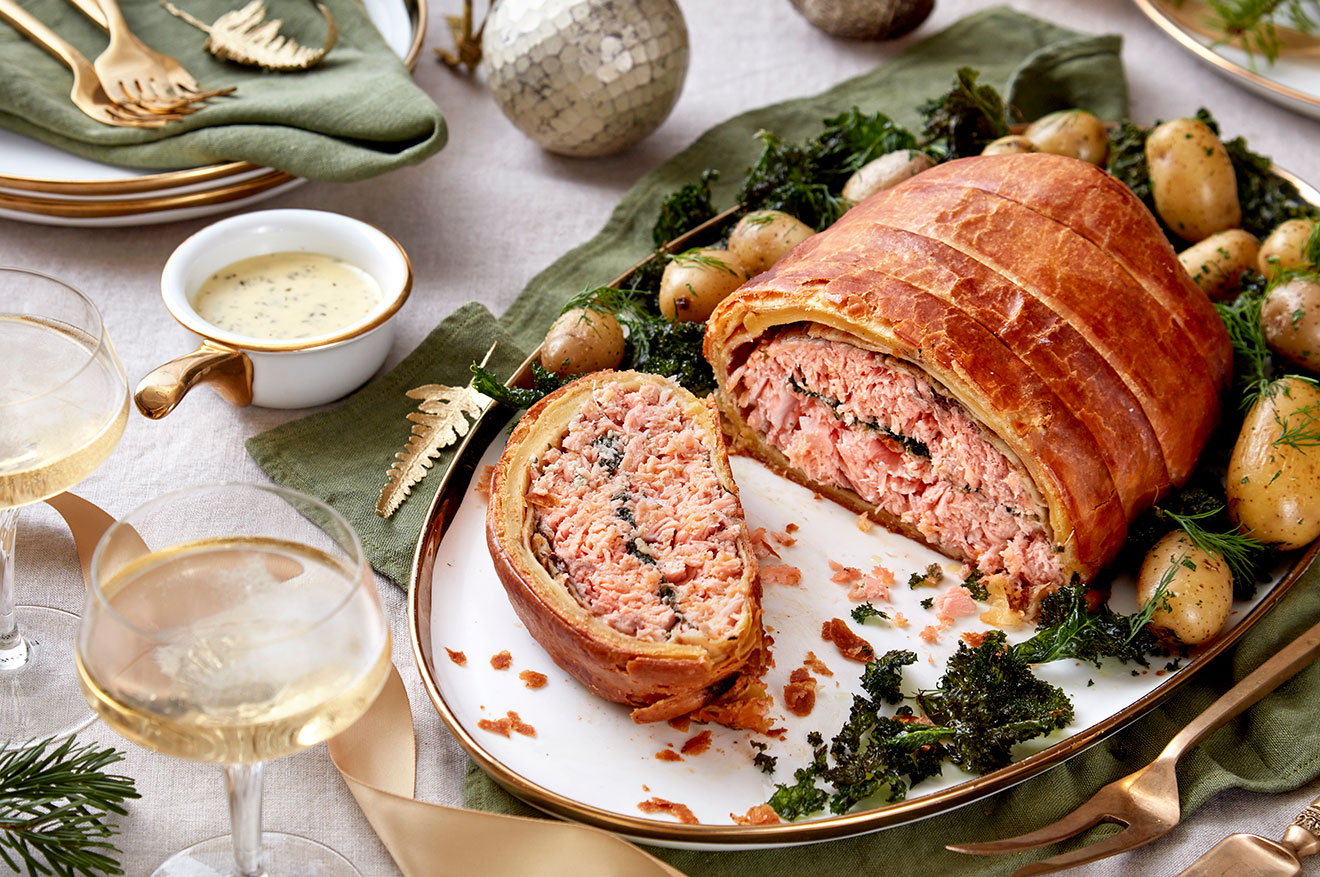 Beef Wellington
Hosting this Christmas and looking for that standout meal that impresses guests but requires minimal effort? Our Beef Wellington is the dish for you. With a centre loin fillet steak from grass-fed Hereford beef from our good friends at HG Walter, we've wrapped this decadent cut of beef with a chestnut mushroom duxelle and melt-in-the-mouth all-butter puff pastry. Similar to the Salmon en Croute, we've repeated the spiral pastry wrap to maintain the integrity of the shape, making it easy to serve a perfect slice every time. We recommend serving the Wellington with our chef's red wine jus, created to perfectly compliment the dish. Available in servings 2, 4 and 6, with prices starting from £45.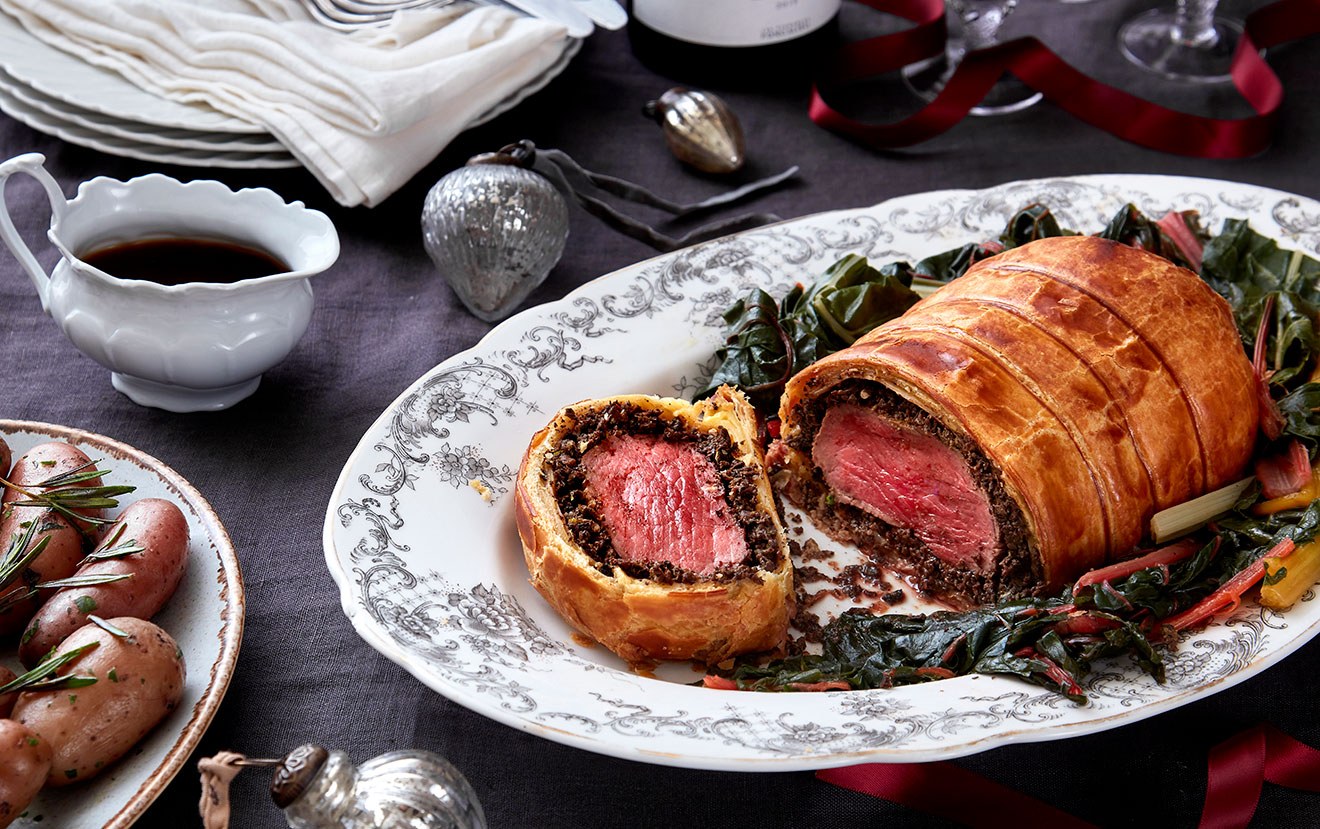 Thai Red Fish Curry
Last-minute dinner plans made easy with our new red chilli curry kit. Delivering on flavour and spice, this kit arrives with 1x pouch of curry sauce flavoured with lemongrass, fish sauce, coconut milk combined with pak choi, baby corn and chestnut mushrooms, 250g sustainably sourced raw peeled king prawns and 2 locally caught monkfish tails. Available in servings 2 – 3 people and priced at £19.50.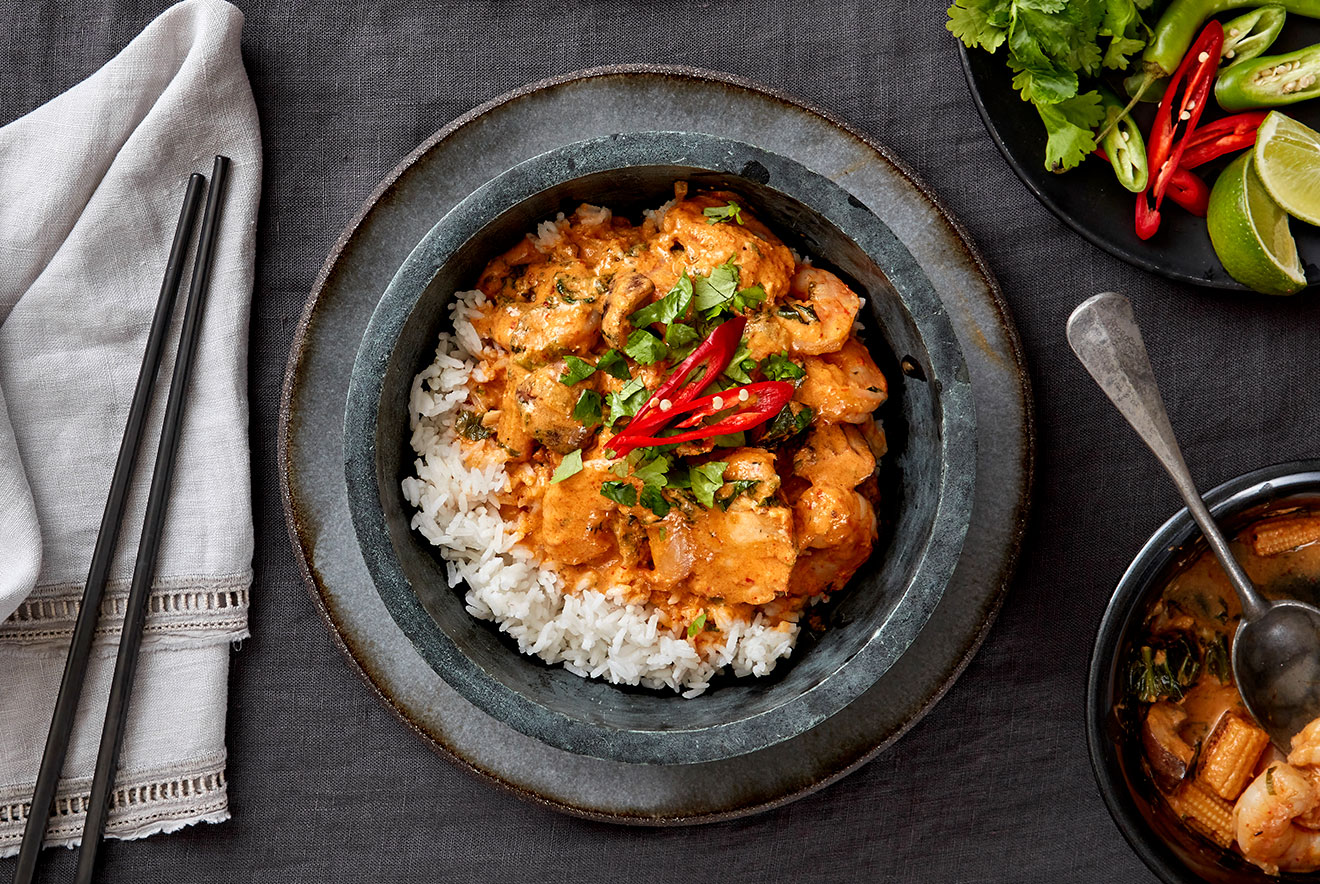 Goan Fish Curry
Alternatively, you can enjoy something less spicy with our gently spiced Southern Indian Goan Fish Curry. Chef prepared with roasted cauliflowers combined with fresh prawns and monkfish bursting with flavour and freshness. A delicious meal that's ready to eat in under half an hour, perfect for those wanting to spend less time faffing and more time celebrating with friends and family.