A warm welcome
Nestled in the streets of South Kensington, you'll find us located on Old Brompton Road. This area is known for its rich heritage of beautiful multi-level townhouses. We boast a small yet intimate venue and the size of our team is reflected in the nature of the architecture.
We are a small team, that makes up a mighty workforce! We're proud to host Wright Brothers' iconic Seafood Supper Clubs in The Mermaid, our art deco downstairs cocktail bar.
Come on in, the team is waiting to meet you.
MEET THE TEAM
Gareth
Coralie
Kati
Watch interview
Diego
Giuseppe
Pavel
Testimonials
I feel at home, confident and good vibes.

Giuseppe, Sous Chef
I didn't think liked fish before working here, but now, I love it!

Kati, Waitress
Also visit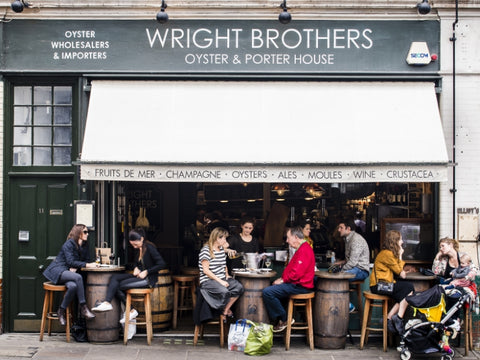 Borough Market

Battersea Power Station