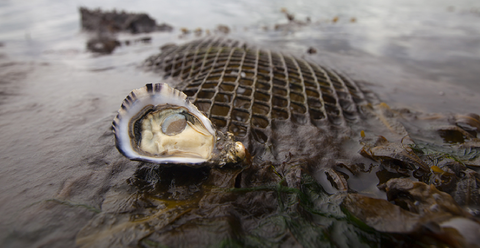 Celebrating 20 years
Great Seafood & Good Times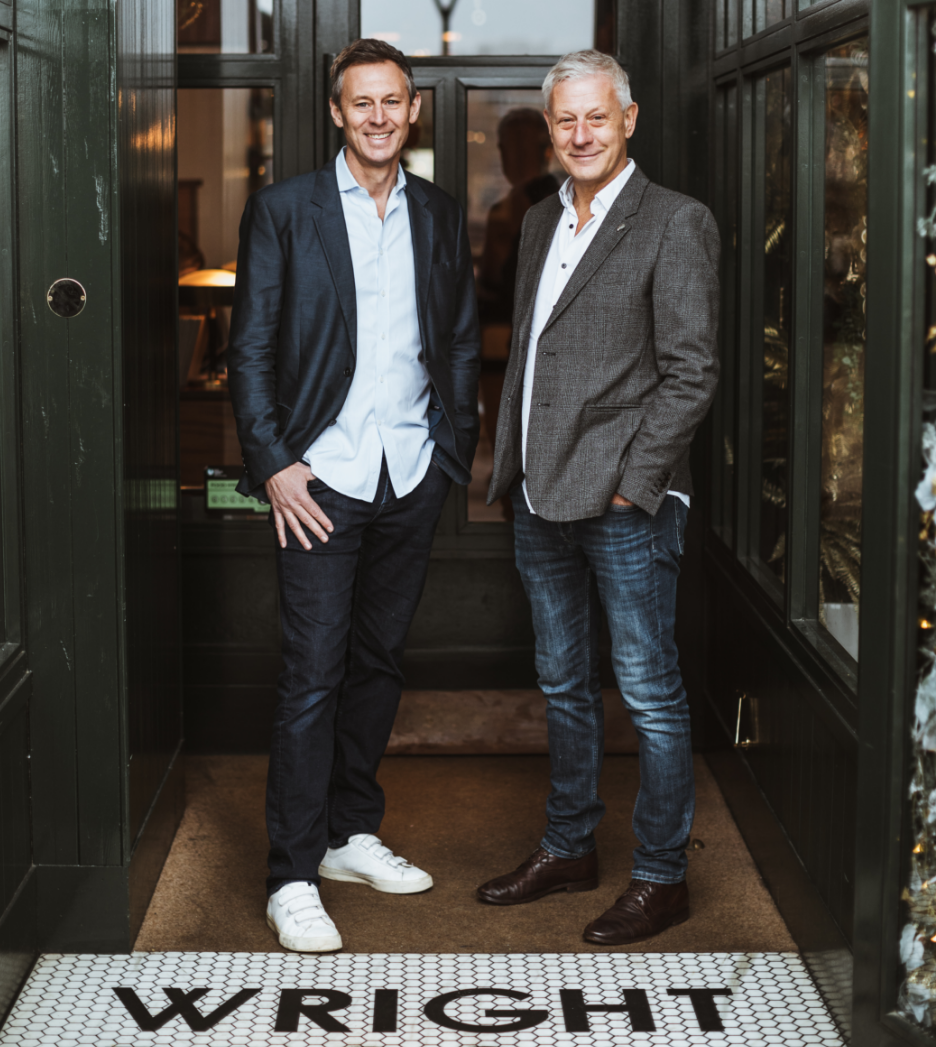 Our Story
20 years ago Ben & Robin started Wright Brothers with a passion to spread their love of oysters & seafood. From 2002 to 2022, the business has grown quickly & we are now the leading seafood supplier in the UK. Starting with wholesale then restaurants & oyster farming, Ben & Robin have devoted the past two decades building a recognised and reliable brand. Alongside our three London restaurants, we supply to chefs at over 500 restaurants around the UK including Michelin starred chefs who rely on us daily for the finest quality catch. Our Wright Brothers At Home customers can now order direct to their door, and cook up their favourite fish dishes from their homes. As we celebrate our 20th anniversary we thank you for trusting in us and look forward to the next 20 years of 'Great Seafood & Good Times.'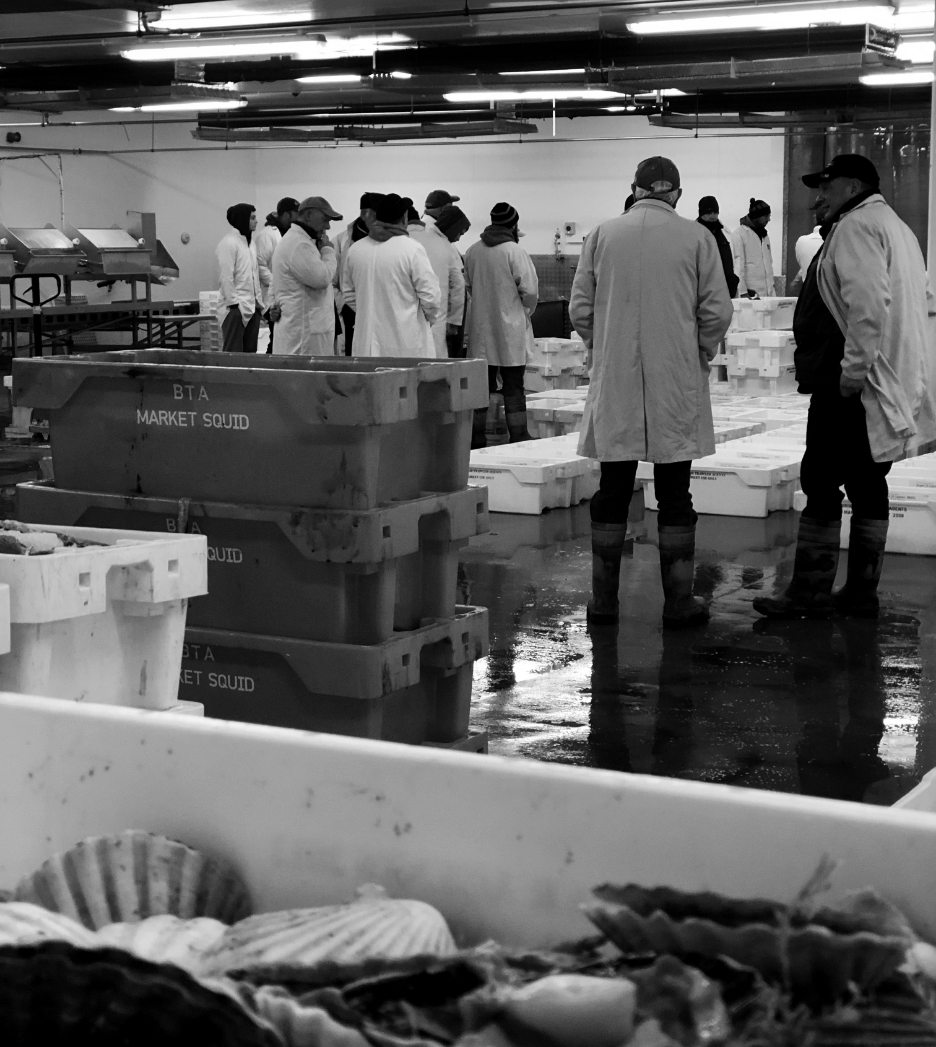 Wholesale
From the humble beginnings of just being oyster merchants, we began to seek out and share the finest shellfish and seafood from around the UK and so our wholesale business took off. We shared our passion and knowledge with each kitchen, so that they could pass this on to their customers. As we grew, we moved to Billingsgate market and in recent years set up Wright Brothers Brixham, a costal depot with daily landings of some of the finest and freshest fish in the UK. Serving over 500 restaurants around the UK.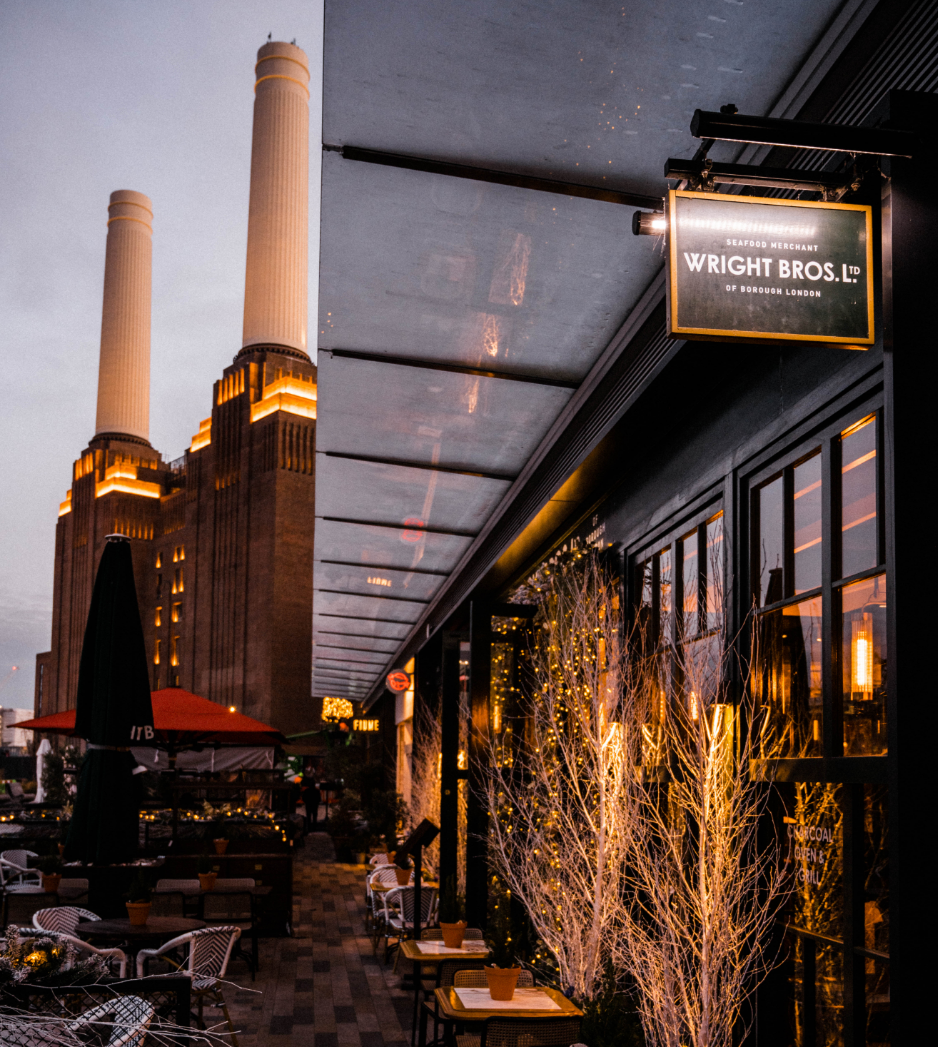 Restaurants
In 2005, we decided it was time to prepare and serve oysters and seafood the way we wanted to. That's when we opened our first restaurant – Wright Brothers Oyster & Porter House at the now infamous Borough Market. We poured our sea to plate passion into this and now have three restaurants in London, each with their own character, identity, and signature dishes.
Our restaurant at Battersea Power Station was a key stage for us, much bigger & bolder than our other two smaller restaurants. There is one thing they all have in common though – they all serve the very best, delicious seafood. That'll never change here at Wright Brothers.
At home
The pandemic of 2020 momentarily forced us to close the doors to our restaurants but allowed us to focus on launching Wright Brothers At Home. By creating our At Home business our loyal restaurant customers were able to order their favourite fish straight to their door, whilst at the same time we were supporting the fishing community through their toughest year. Two years on, Wright Brothers At Home is thriving, delivering the freshest seafood to customers to enjoy at home with a next day service, around the whole country.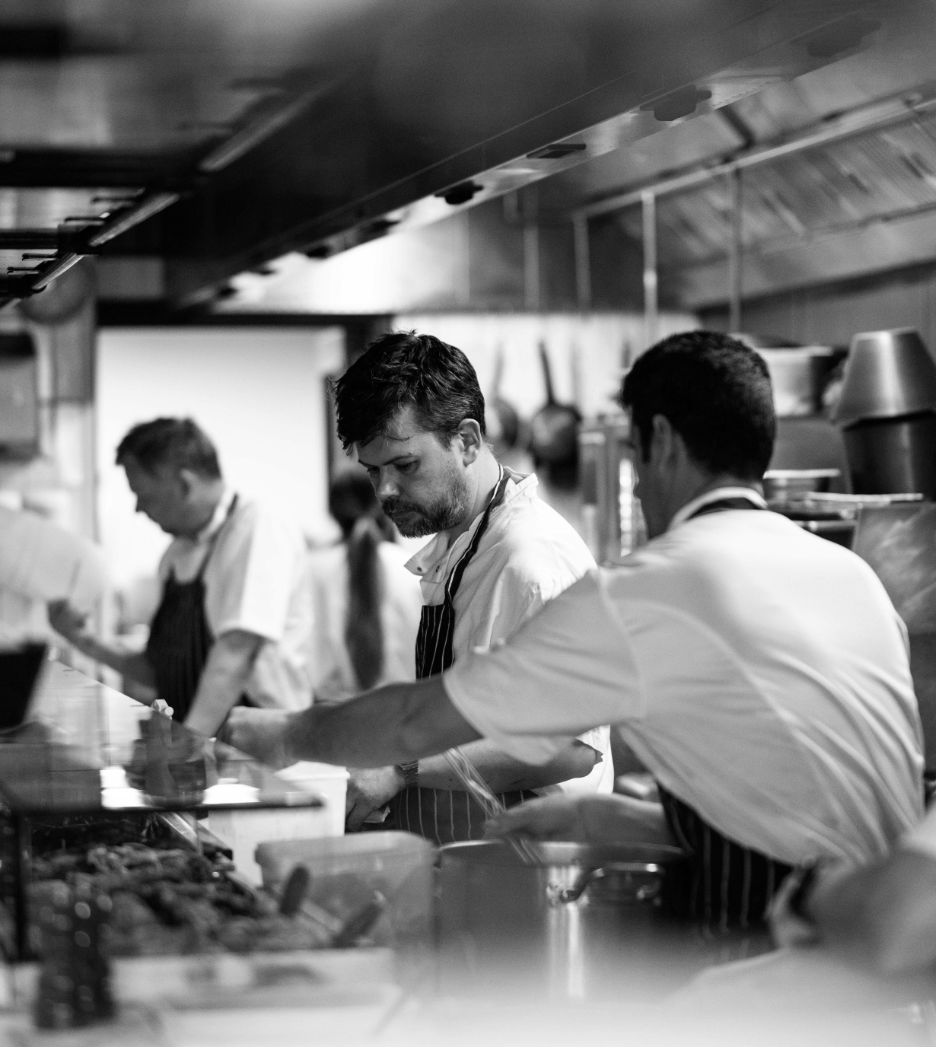 People
Its 20 years since we started, and we would not be where we are today without the Brothers & Sisters of Wright Brothers. Our team's spirit & dedication has helped us grow from a small business in 2002 to the leading supplier of seafood in the UK in 2022.
Our business has an independent family run vibe. Despite being widespread from Billingsgate to Brixham, there's a togetherness and pride in every team member. So, alongside celebrating 20 years of Wright Brothers, it's the people we celebrate, each and every one of you.