About us
We should start by saying that we're brothers-in-law. We both had careers which were going along nicely until 2002 when we met Jerome - one of France's biggest oyster farmers. That was the catalyst for starting Wright Brothers and getting oysters back out there.
It was the beginning of our journey in sharing our passion for oysters and seafood that has paved the way for wholesale, oyster farming, restaurants and more recently our online business, Wright Brothers At Home. We simply believe most people love seafood, just like we do and want to share our seafood experiences.
Our Story
We started by telling anyone who would listen about oysters – how they were grown, how they were purified, how good they are for you and how to shuck, prepare and, even, how to eat them (chew them and you'll never go back to shooting them straight down).
We approached all the best chefs and they loved how fresh and delicious our oysters were. So did their customers. The word spread and more chefs started to use us as their oyster supplier. We were on to something, everyone was talking about oysters.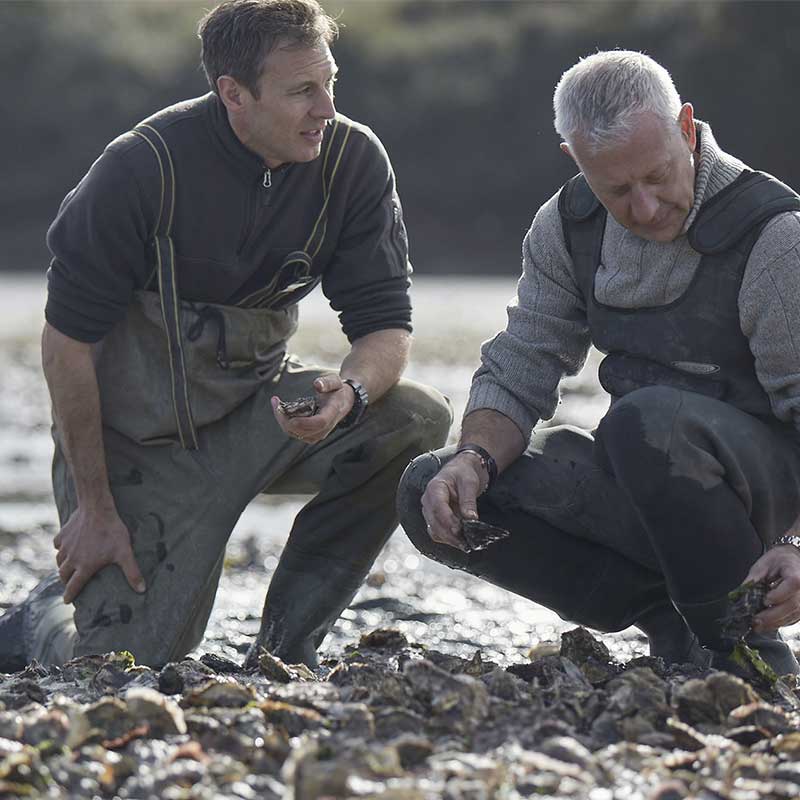 Oyster Farm
As oyster merchants, when the lease of one of the most historic oyster farms in the UK came our way, we just had to go for it. In Cornwall, located on the stunning Helford River, we revived and reinvented the farm from dormant murky waters into a thriving habitat for nature and of course oysters. We learnt everything the hard way. It got muddy, messy and it was challenging, but we enjoyed every minute of it. It gave us the freedom to produce the number of oysters our chef clients demanded and also empowered us to farm the way we wanted to: sustainably and responsibly.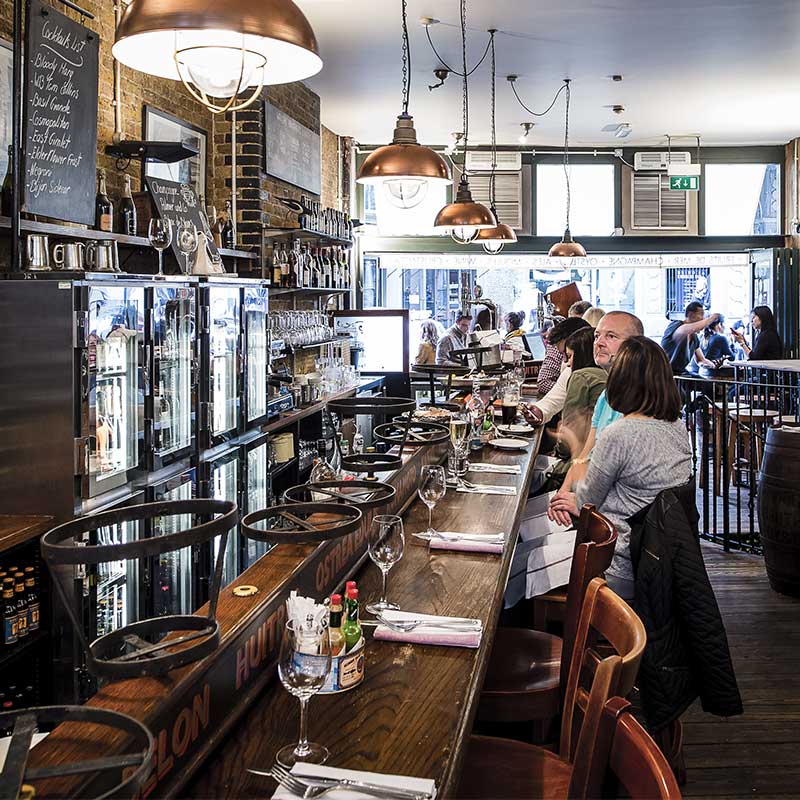 Restaurants
In the same year, 2005, when we started oyster farming, we decided it was time to prepare and serve oysters and seafood the way we wanted to. That's when we opened our first restaurant – Wright Brothers Oyster & Porter House at the now infamous Borough Market. We poured our sea to plate passion into this and now have three restaurants in London, each with their own character and identity.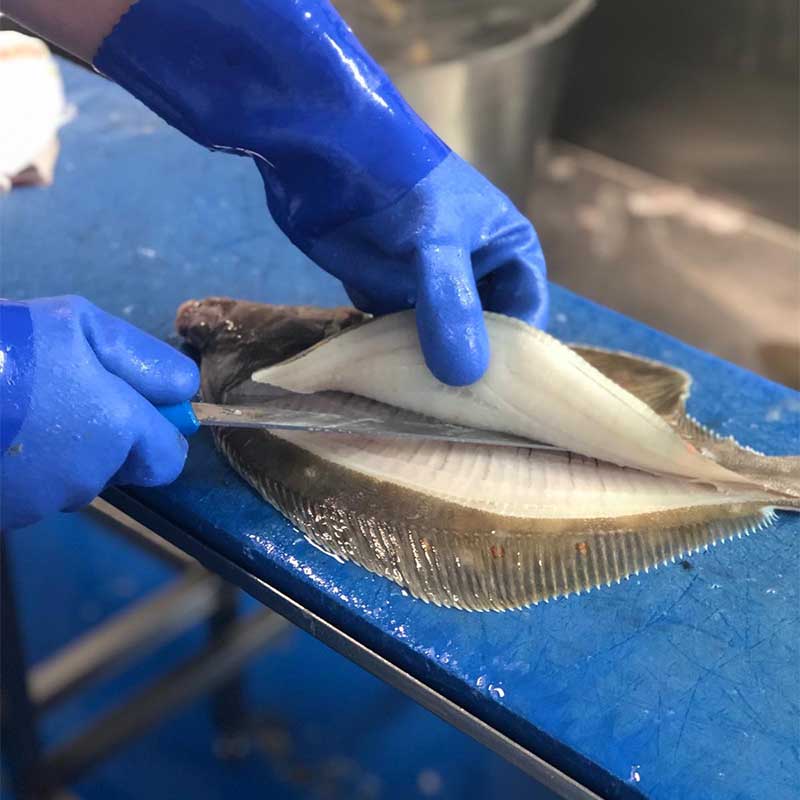 Wholesale
From the humble beginnings of just being oyster merchants, we began to seek out and share the finest shellfish and seafood from around the UK and so our wholesale business took off. We shared our passion and knowledge with each kitchen, so that they could to pass this on to their customers. As we grew, we moved to Billingsgate market and in recent years set up Wright Brothers Brixham, a costal depot with daily landings of some of the finest and freshest fish in the UK.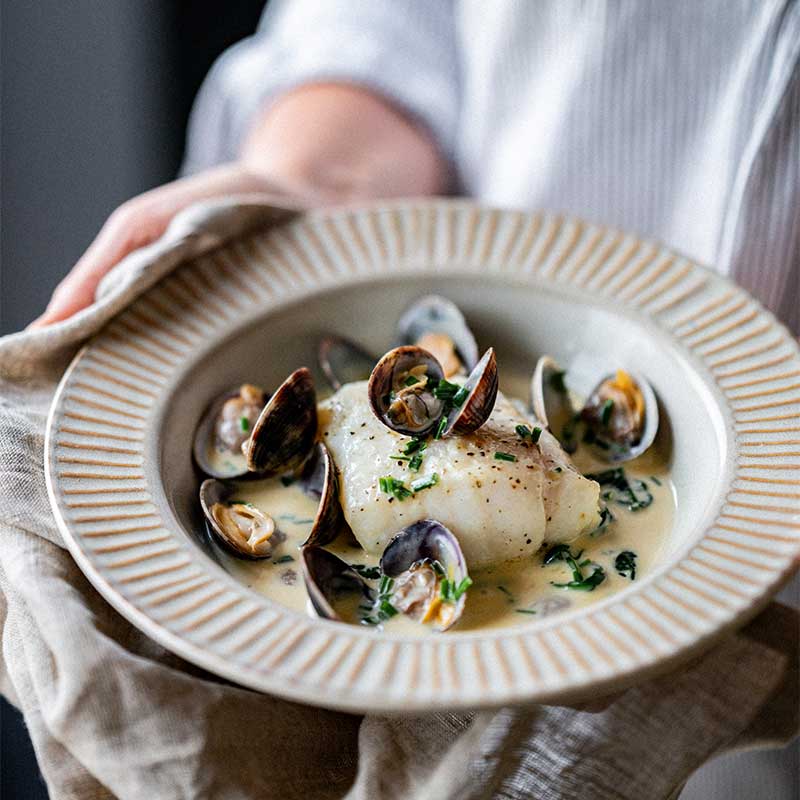 At home
We had always hoped to offer the same seafood we deliver to Michelin Starred chefs direct to customers around the UK. With the events of recent months, we finally siezed the opportunity to launch Wright Brothers At Home in order to support the fishing community through their toughest year. Now our fellow seafood lovers are able to order our restaurant quality, pan and oven-ready seafood straight to their door.
We're so proud of the Wright Brothers family, from the fishermen & women who land our seafood, to the blockmen, the drivers and everyone in our depots and kitchens who strive to deliver the best experience.
The best seafood in the UK is what we want to achieve. By best, we mean the freshest, the most accessible and the most fun: we call it seafood, The Wright Way.