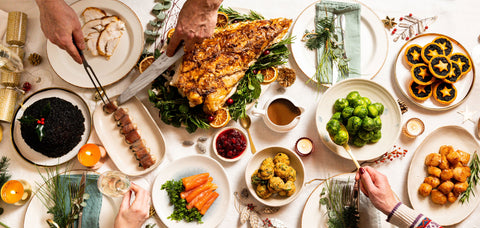 Merry Fishmas!
29 Nov 2021 by Wright Brothers Team
Turkey is the ghost of the Christmas past… Introducing our traditional Christmas dinner made entirely out of seafood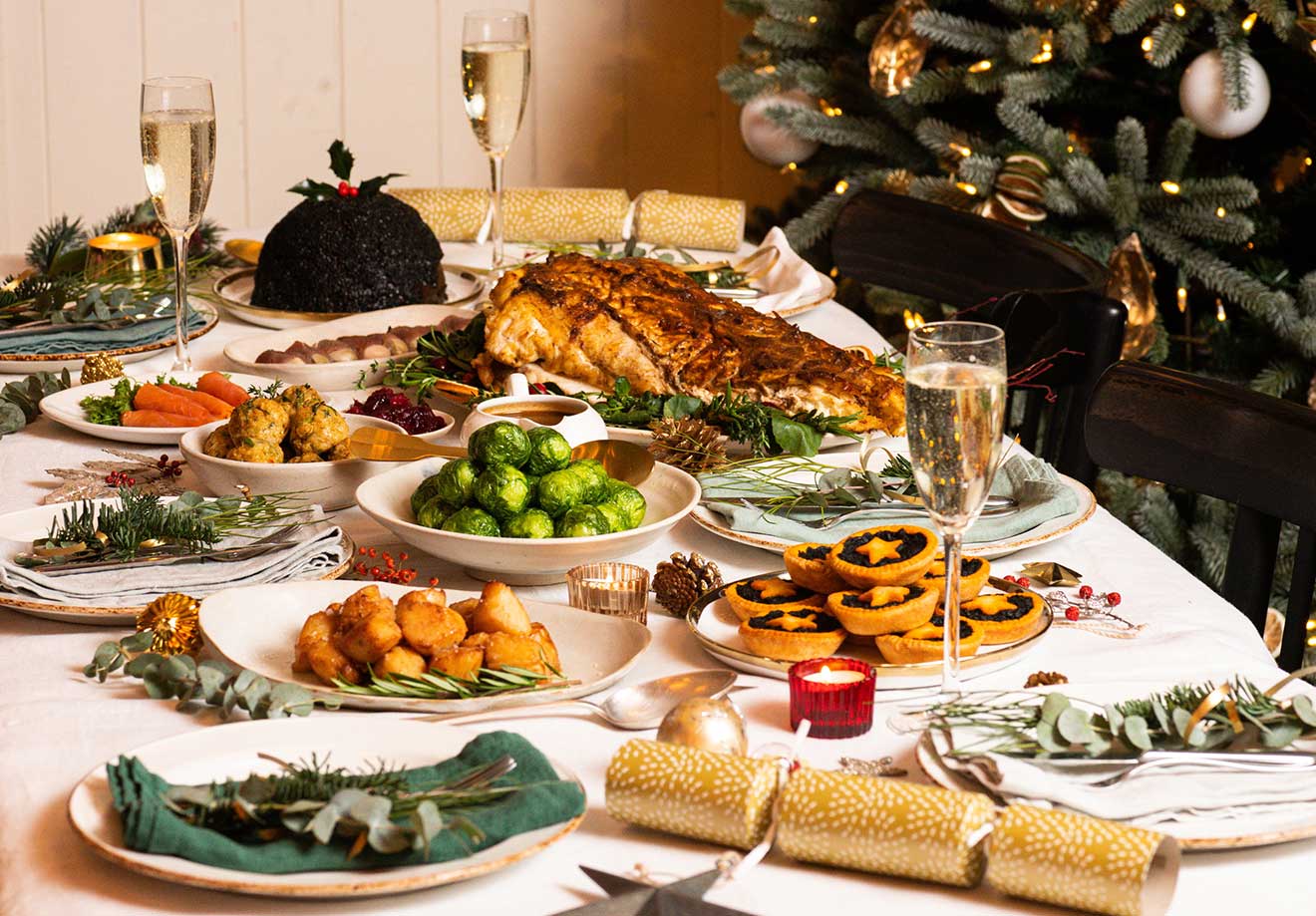 Preparations for the big day have begun. Before you know it, we'll be feeling merry with Christmas hats on our heads and crackers being pulled from left to right, but will you be serving up a traditional Christmas meal?
According to new figures released today, half of Britons will replace the conventional Christmas dinner with seafood or fish this year. After conducting a survey with 2000 UK adults, we found almost a quarter of Britons insist turkey is 'overrated', whilst 16% admit getting 'fed up' with it over the festive period. Plus, with the concerns over turkey shortages, many are now choosing to opt for a 'healthier' fish dish, with salmon as the popular choice.
In response to this, our brilliant chef, Chris Handley, decided to create the ultimate 'Fishmas' dinner with a Christmas dinner made entirely from seafood. But don't be fooled, as Chris has made every element of the meal look exactly like the traditional turkey meal with all the trimmings. It is truly the most unique Christmas meal you've seen!
This exceptional festive meal of inventive bites has 10 varieties of seafood including, a monkfish 'turkey', scallop 'roast potatoes', smoked salmon 'carrots, oyster and smoked tuna 'pigs in blankets', nori seaweed 'brussel sprouts, crab cake 'stuffing' and lobster bisque 'gravy'. As well as luxurious cuttlefish and black ink 'mince pies' and a Christmas pudding comprising 1.2kg caviar, to complete the seafood extravaganza.
With hours of planning, testing and re-planning the Fishmas dinner creation, we couldn't be prouder Chris. The genius behind the spectacular seafood feast has said:
"For families that celebrate Christmas, the festive feast is arguably one of the most important meals of the year, so it was a huge challenge designing a menu that would challenge the status quo.
The turkey was a particular conundrum. How do you create that impressive centrepiece, that's big enough to feed many people? After some trial and error, the mighty monkfish came out a winner – and it's roasted in a fraction of the time a turkey takes.
I hope this inspires people to incorporate more seafood into their Christmas this year – perhaps some will even splash out on a caviar Christmas pudding!"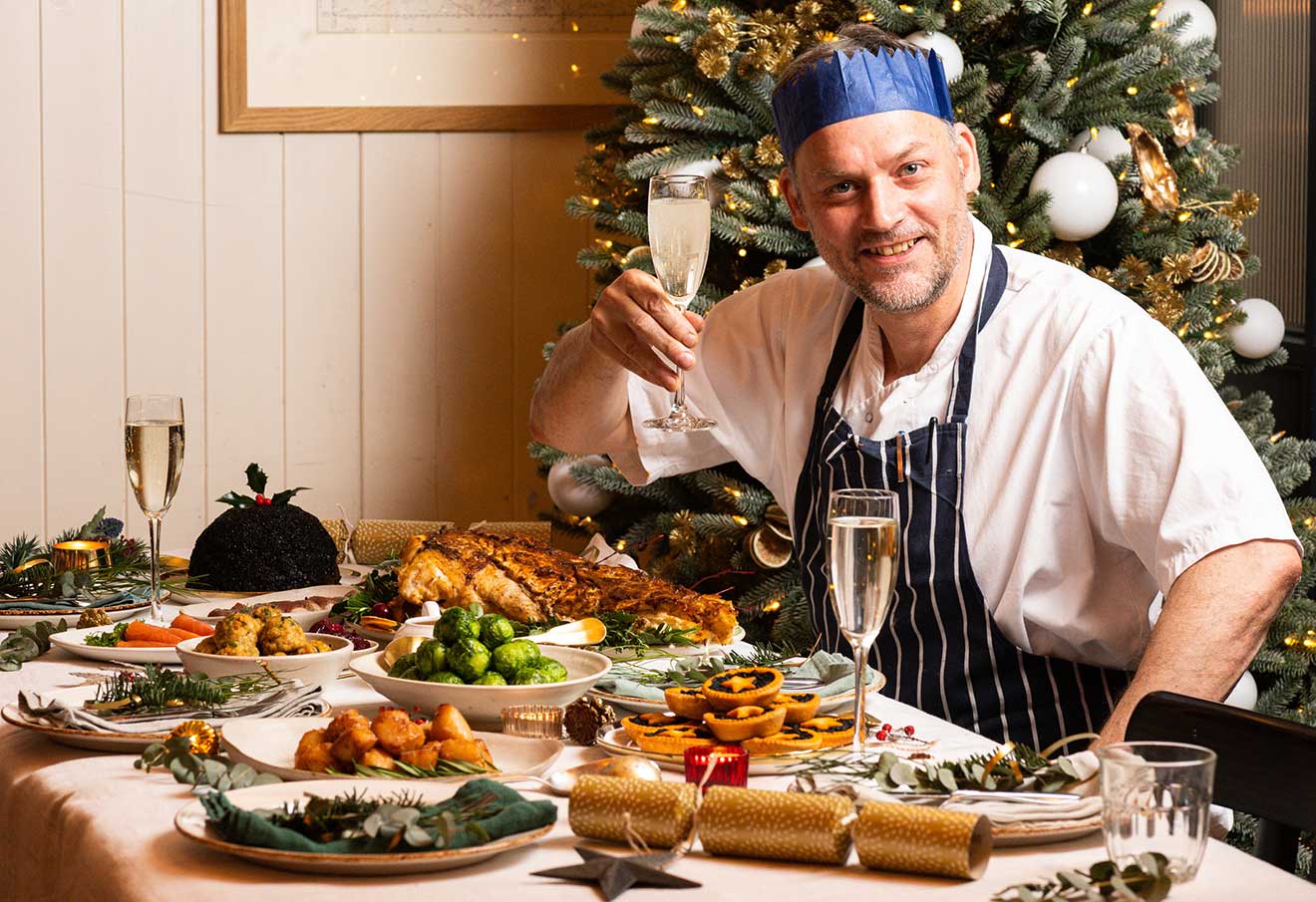 If you're tempted to try something new this Christmas and want to enjoy a festive feast that's fresh and light, why not give our Fishmas dinner a go! Our inventive recipes are now available online here, so you can plan and prepare for the big day and create your very own standout Fishmas meal.